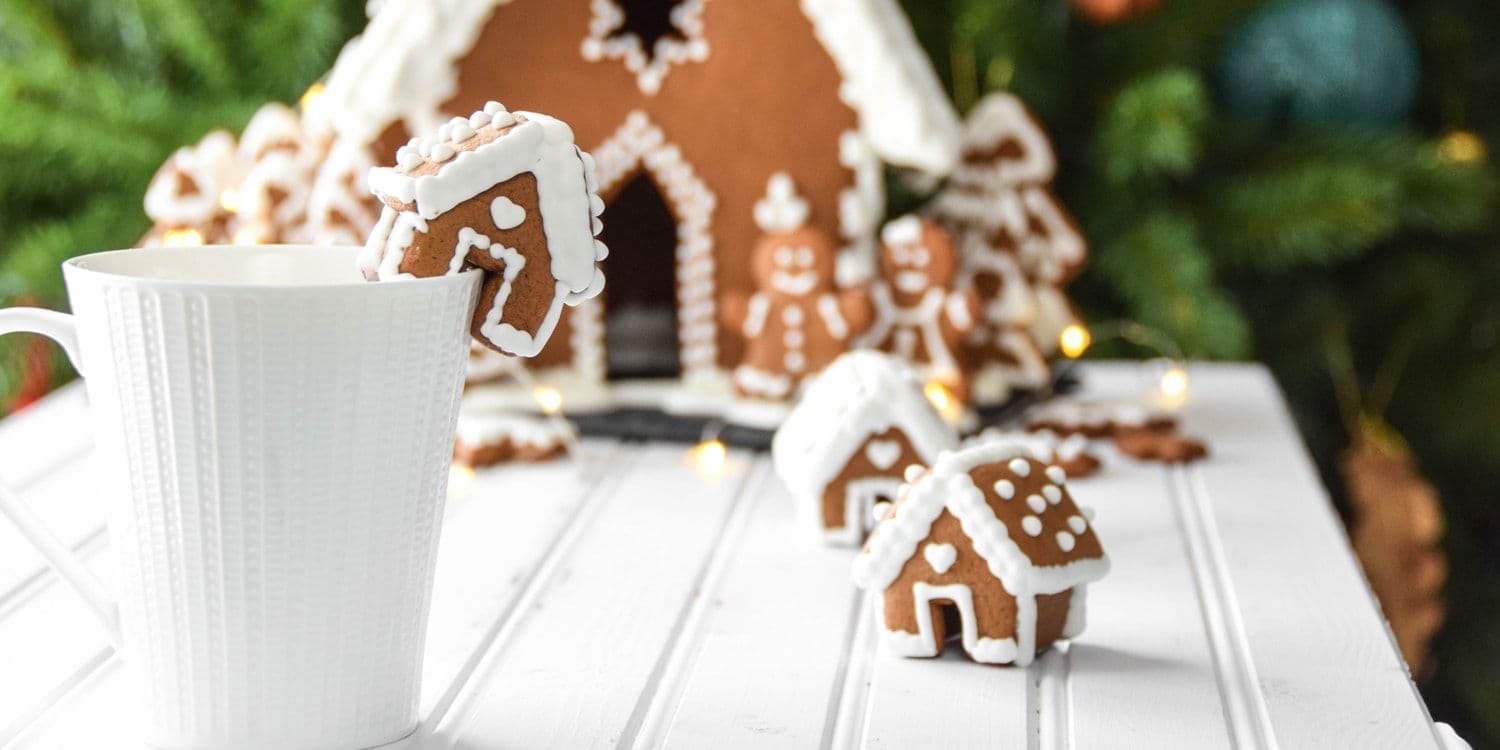 Mini gingerbread houses
24 December 2017



Ingredients
Cookie dough:
115g butter, softened
100g sugar
1 egg
255g molasses
420g flour
1 tsp ginger
1/2 tsp cinnamon
1/4 tsp cloves
1/2 tsp baking soda
1/4 tsp salt
Royal icing:
4 egg whites
400g icing sugar
Method
Beat butter with sugar, add egg and molasses.
Sift flour with soda, salt, and spices. Add to the butter mixture and mix until soft dough forms.
Wrap it in a plastic wrap and refrigerate for at least 2 hours.
Preheat the oven to 160C. Line baking tray with parchment.
On a floured surface roll out the dough to 3-5mm thick. Cut out the designs or mini house templates. If you want to hand mini houses on mugs, don't forget to cut out "doors" on both sides!
Transfer cookies on a tray and bake for 6 minutes. For larger cookies increase baking time to up to 20 minutes.
Let the cookies cool completely before decorating and assembling.
For the icing whip egg whites until stiff peaks. Gradually add sifted sugar. Whisk for about 7 minutes at a high speed until very thick and not liquidy anymore. Transfer icing to a piping bag and decorate cookies as desired. Assemble mini houses.
Day 24.
It's Christmas eve! The last day of Advent Calendar 2017. I hope you enjoyed all of this year's recipes.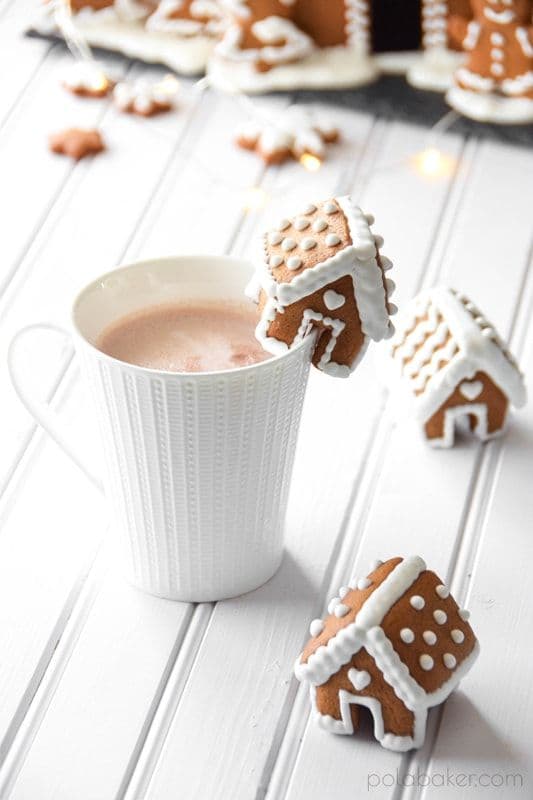 I will see you next year with more recipes to come!
Merry Christmas and Happy New Year!
Save this for later