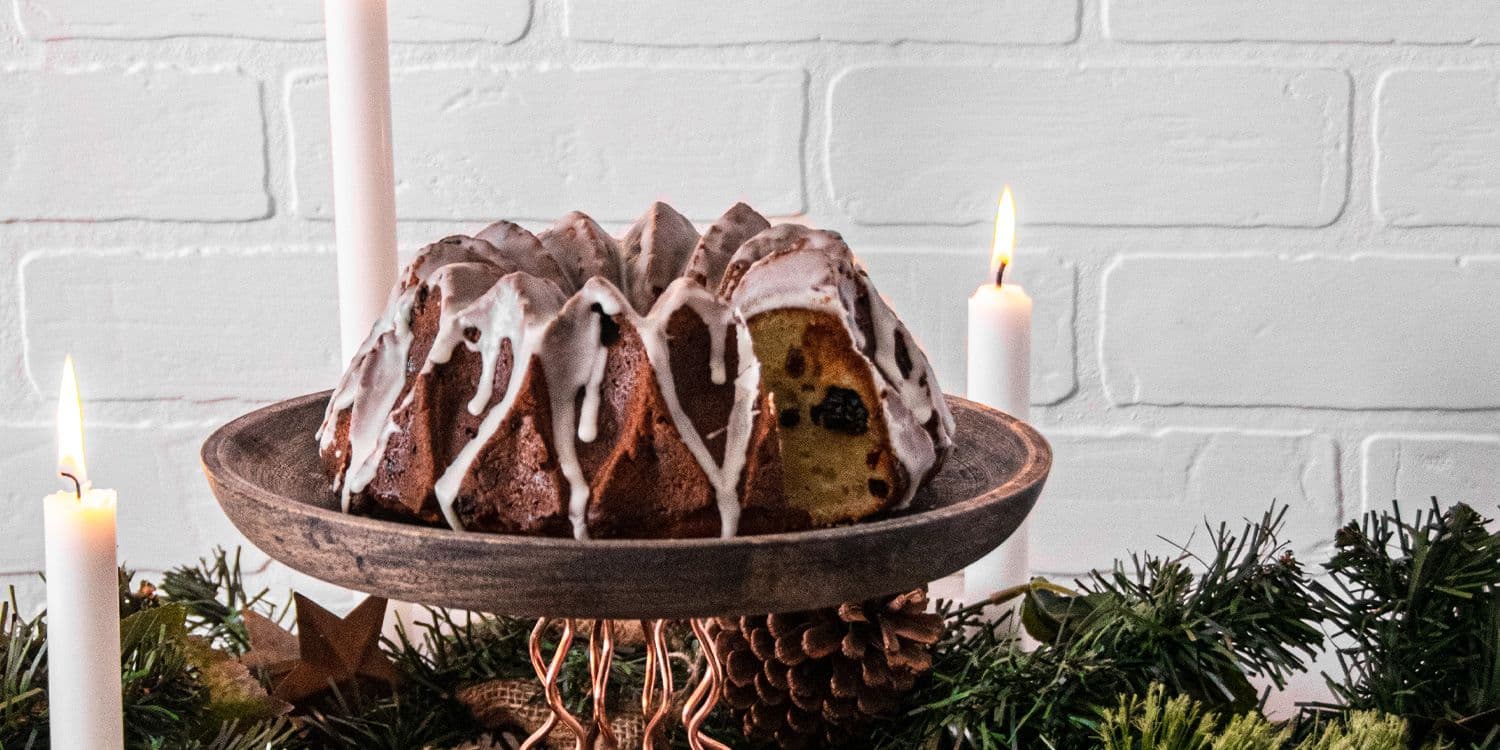 Mixed fruit ricotta bundt cake
14 December 2020



Ingredients
120g butter, room t
200g sugar
250g ricotta
3 eggs
zest of 1 orange
1 tsp vanilla extract
220g flour
1.5 tsp baking powder
a pinch of salt
150g mixed dried fruit
250g icing sugar
3-4 tbsp fresh orange juice
Method
Preheat the oven to 175C. Grease a bundt cake pan with oil and set aside.
Beat butter and sugar until light and fluffy. Add orange zest and ricotta and beat. Add eggs one at a time and beat well.
Add flour with baking powder and salt and mix until the batter is smooth. Stir in dried fruit and mix just until combined.
Pour the batter into a prepared pan, and bake for about 50 minutes until a wooden pick inserted in the middle comes out clean.
For the glaze sift icing sugar and juice the orange. Mix icing sugar with orange juice until desired consistency. Pour the glaze over the cake.
DAY 14.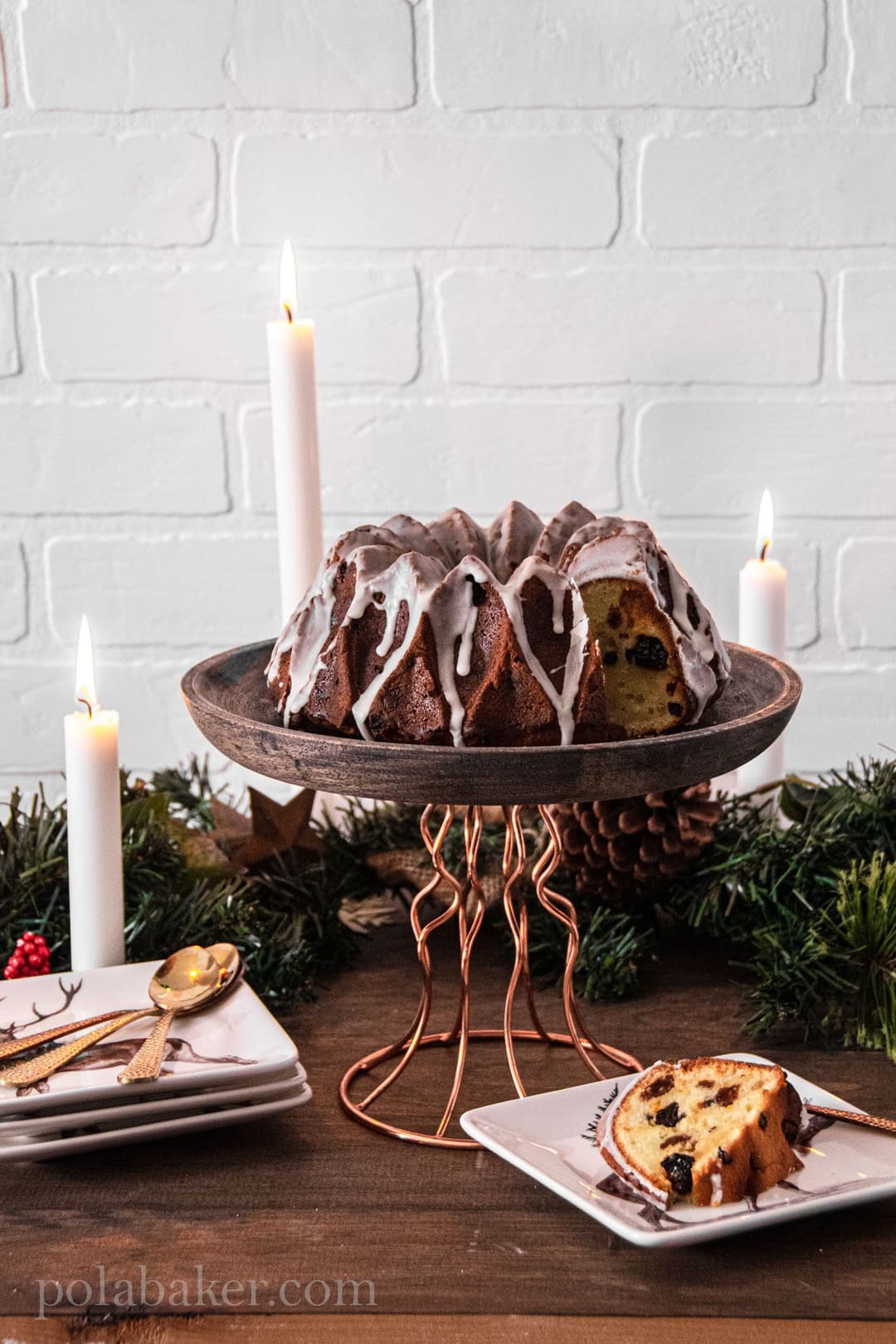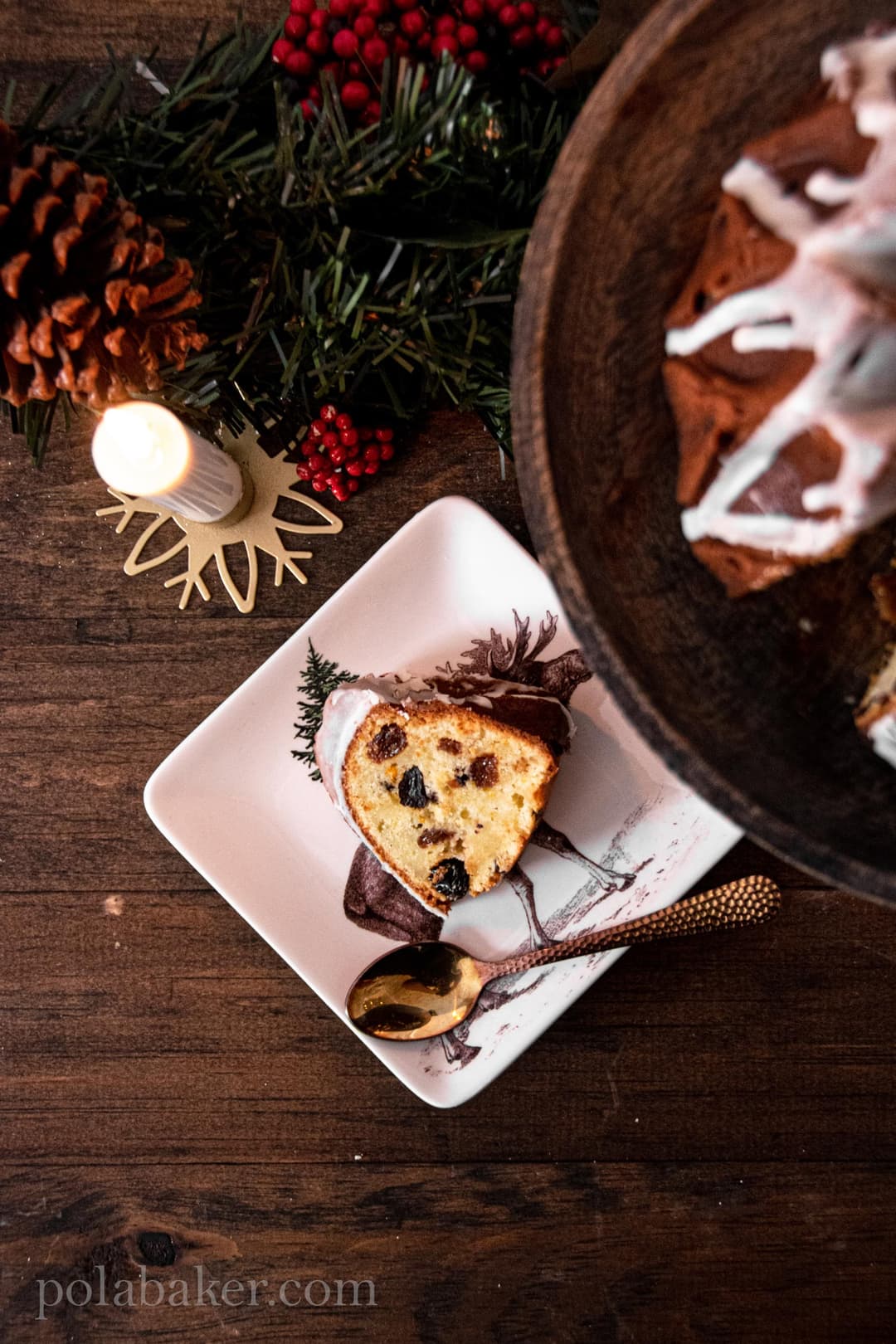 Save this for later