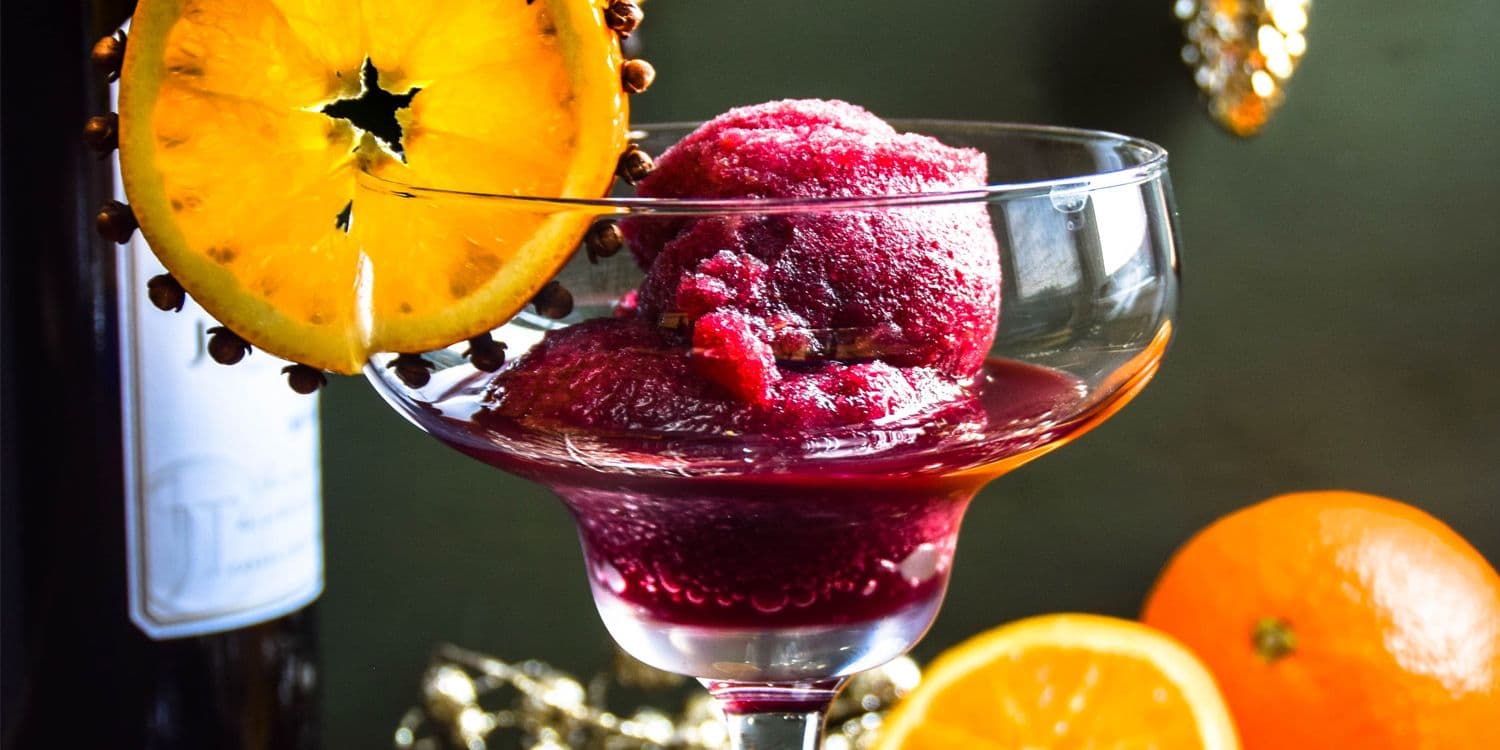 Mulled wine granita
15 December 2016



Ingredients
300ml red wine
200ml orange juice
70g sugar
1 tbsp liquid honey
1 cinnamon stick
1 star anise
3 cloves, whole
2 cardamom pods, whole
Method
Put all the ingredients, except orange juice in a saucepan and bring to the simmering. Cook for 1-2 minutes until sugar is dissolved.
Strain all the spices and add orange juice to the wine. Pour mixture into a flat container and put in a freezer for about 1,5-2 hours.
After first 40 minutes start checking the mixture and mix a couple of times with a fork. Do not beat too much, otherwise you'll end up with a sorbet. 🙂 When granite is completely frozen, scrap it with a fork and serve in a glass.
Another icy dessert for this season – mulled wine granita. I enjoy making mulled wine flavoured desserts. Apparently, for me, it's not enough to just drink it hot from the cup. I already made mulled wine biscuits and mulled wine cupcakes, now it's time to try something else.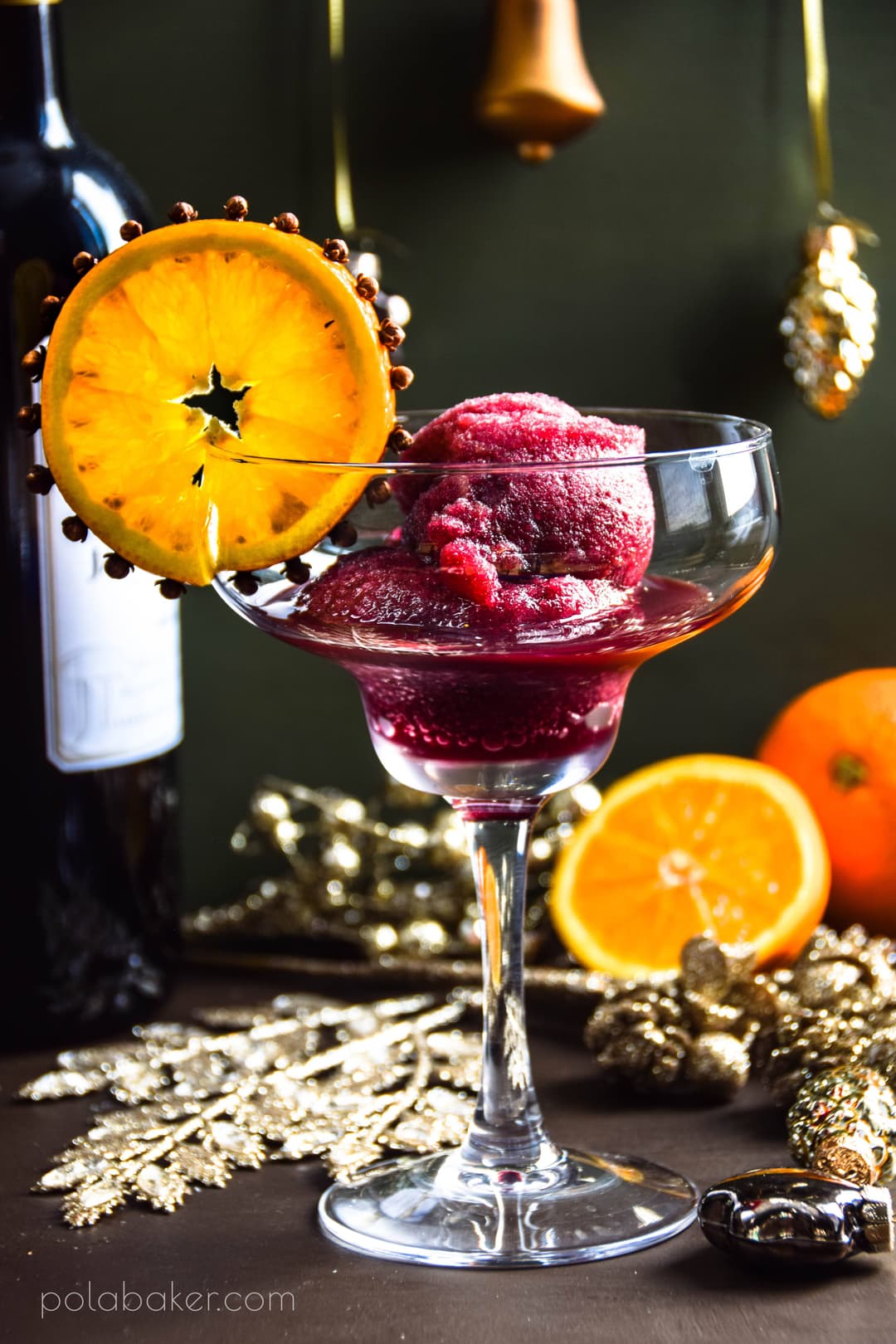 I heard about granita for the first time when I was studying at culinary school. One of the chefs showed us how to make classic red wine granita. By the way, granita is an Italian frozen dessert, originated from Sicily. It is usually made with water, sugar, and different flavourings. Granita is very similar to sorbet; however, it is much coarser and has more of a crystalline texture.
While the classic red wine granita is more of a summertime treat, just the addition of Christmas spices can turn pretty much the same recipe into a completely festive dessert!
Save this for later