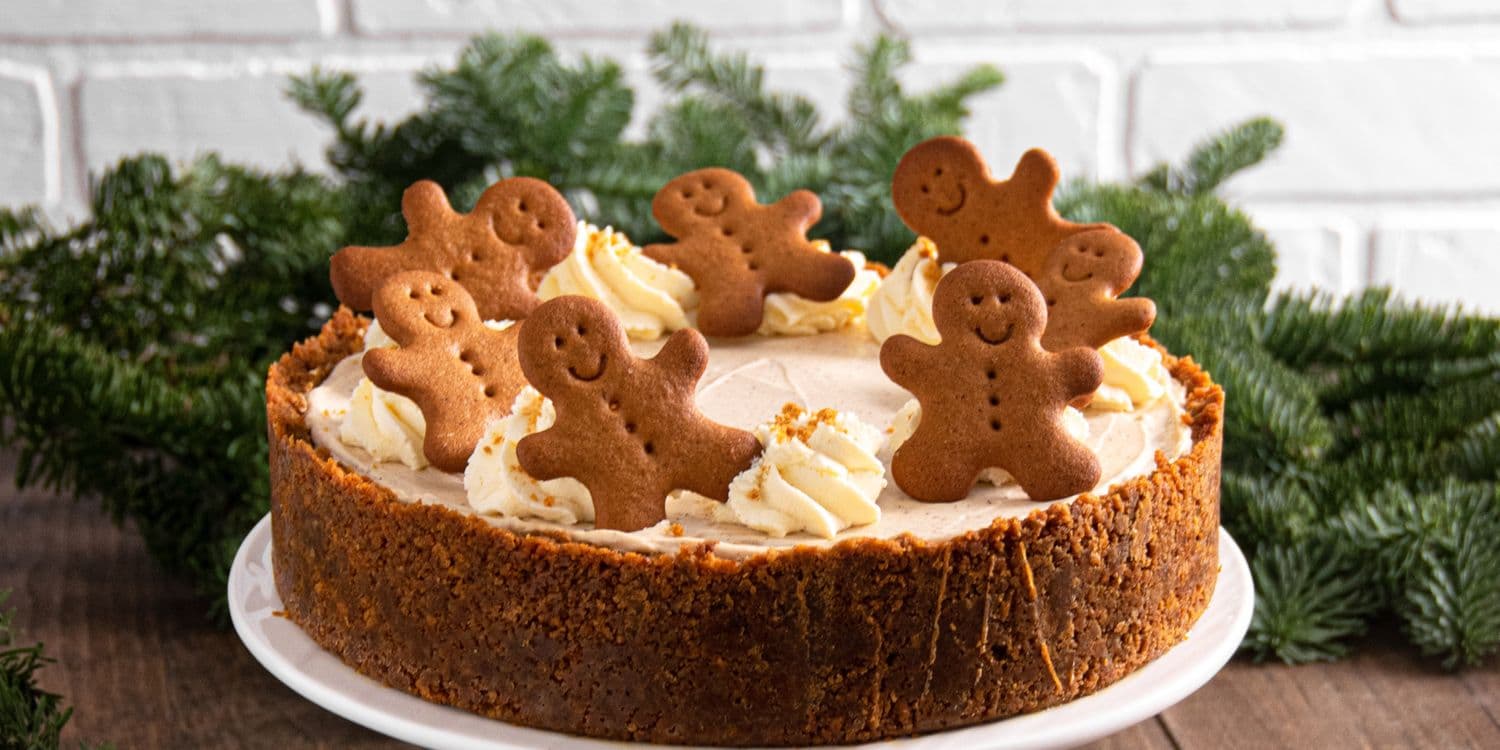 No bake gingerbread cheesecake
23 December 2020



Ingredients
300g gingerbread cookies
150g butter
680g cream cheese, room t
60g sour cream, room t
100g sugar
100g caramel, canned
300ml double cream, room t
1 1/2 tsp ground cinnamon
1 tsp ground ginger
1/2 tsp ground cloves
1/2 tsp ground allspice
1/2 tsp ground nutmeg
To decorate:
150ml double cream, cold
30g icing sugar
12 gingerbread cookies to decorate
Method
For the base, crush gingerbread cookies into crumbs and mix with melted butter. Press evenly into a 23cm springform, lined with parchment (bottom and sides). Put the base in a freezer while you prepare the filling.
For the filling mix cream cheese with sour cream, caramel, double cream, sugar, and spices until smooth. Pour the filling into the base. Put the cheesecake in a fridge for at least 6 hours, or better overnight.
Before serving carefully remove the cheesecake from the springform and transfer on a serving plate. Whip cream with icing sugar and pipe on top of cheesecake. Decorate with gingerbread cookies.
DAY 23.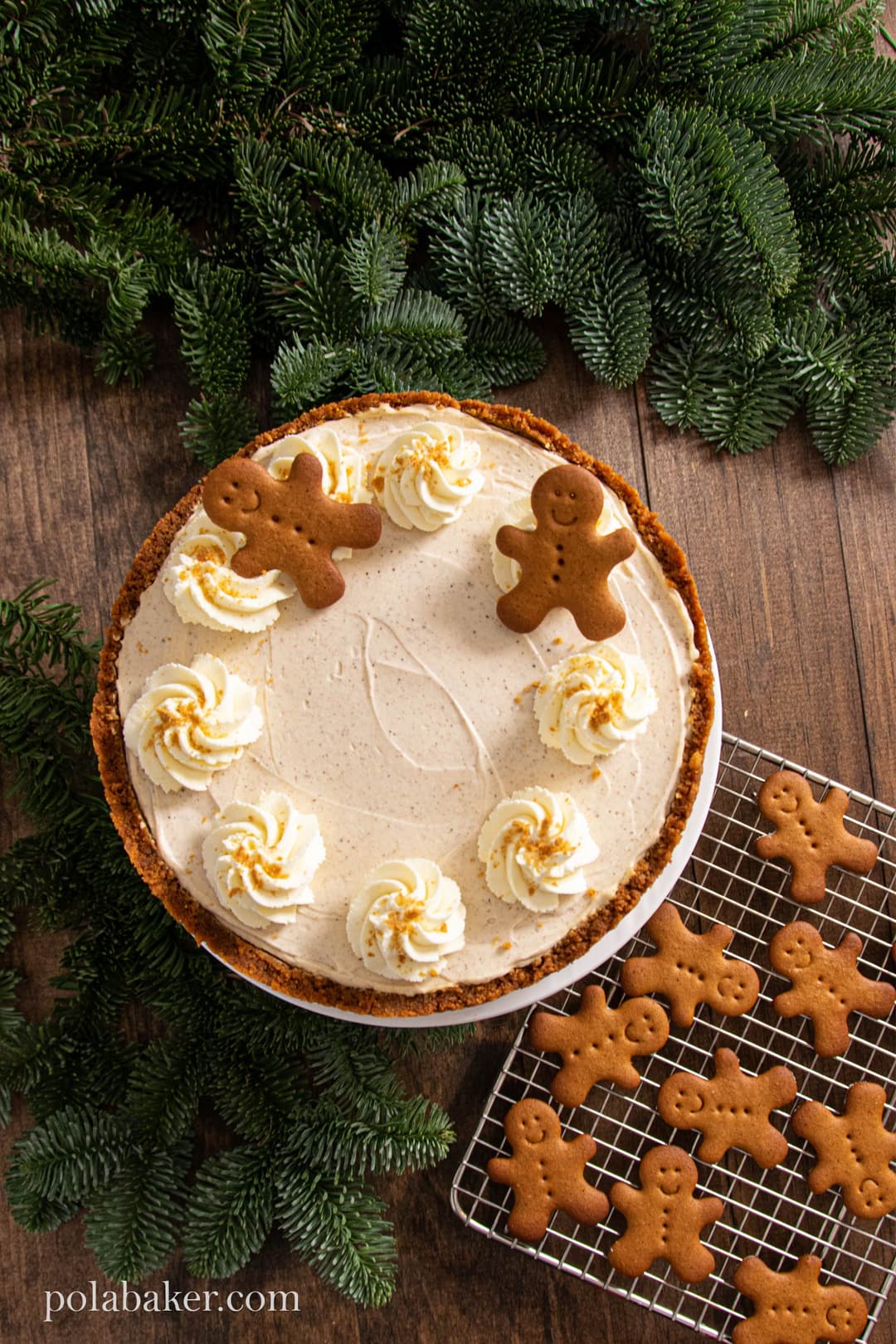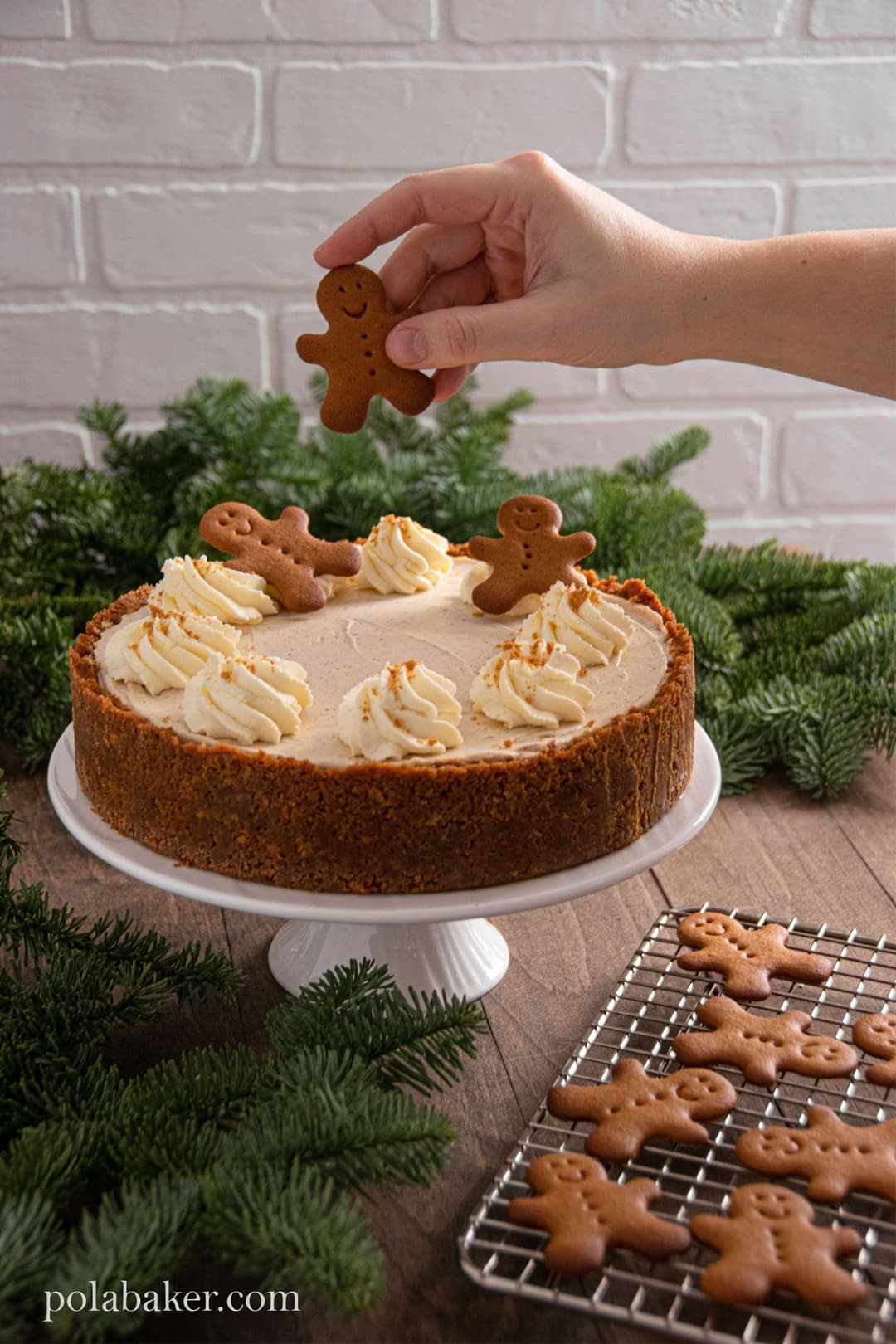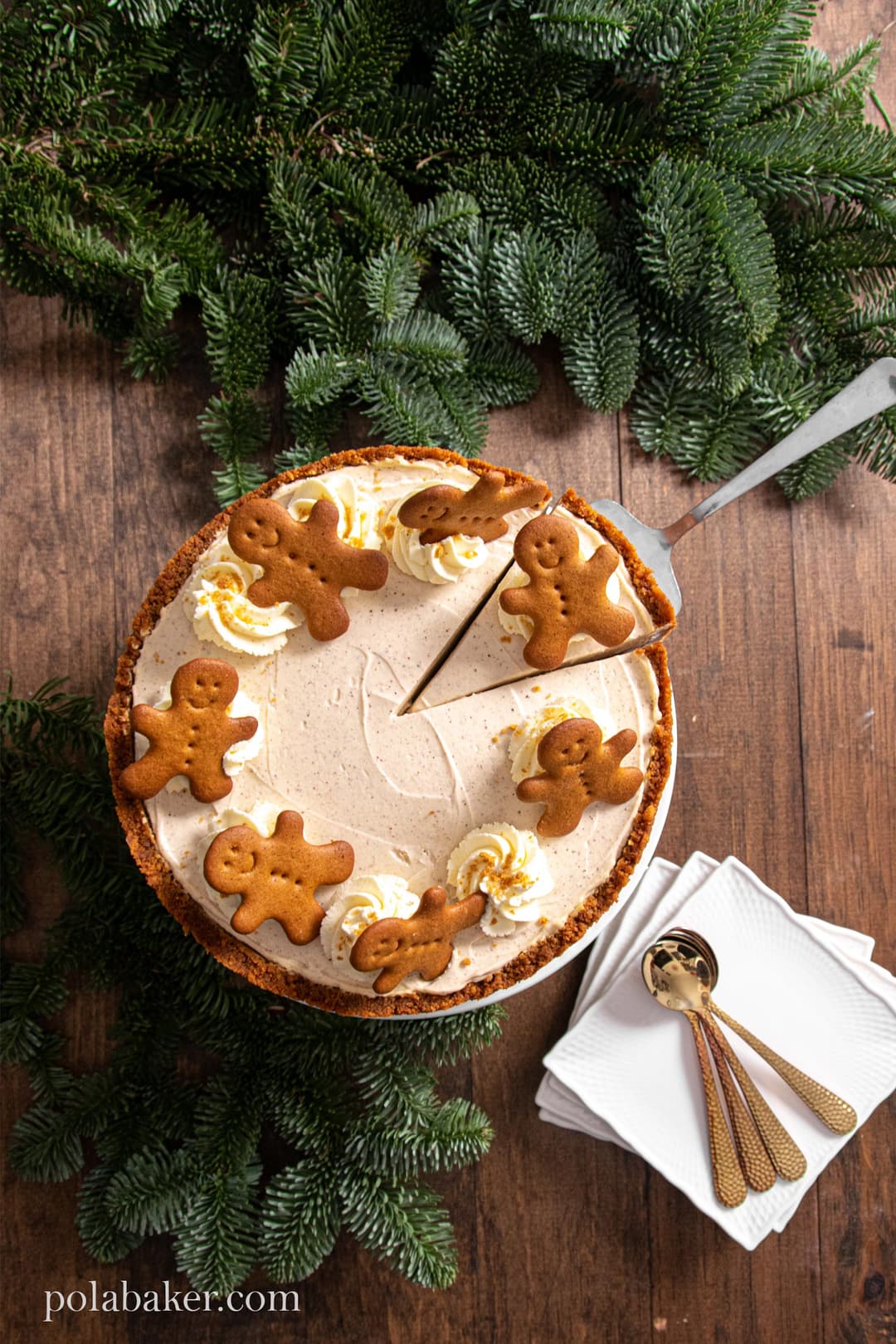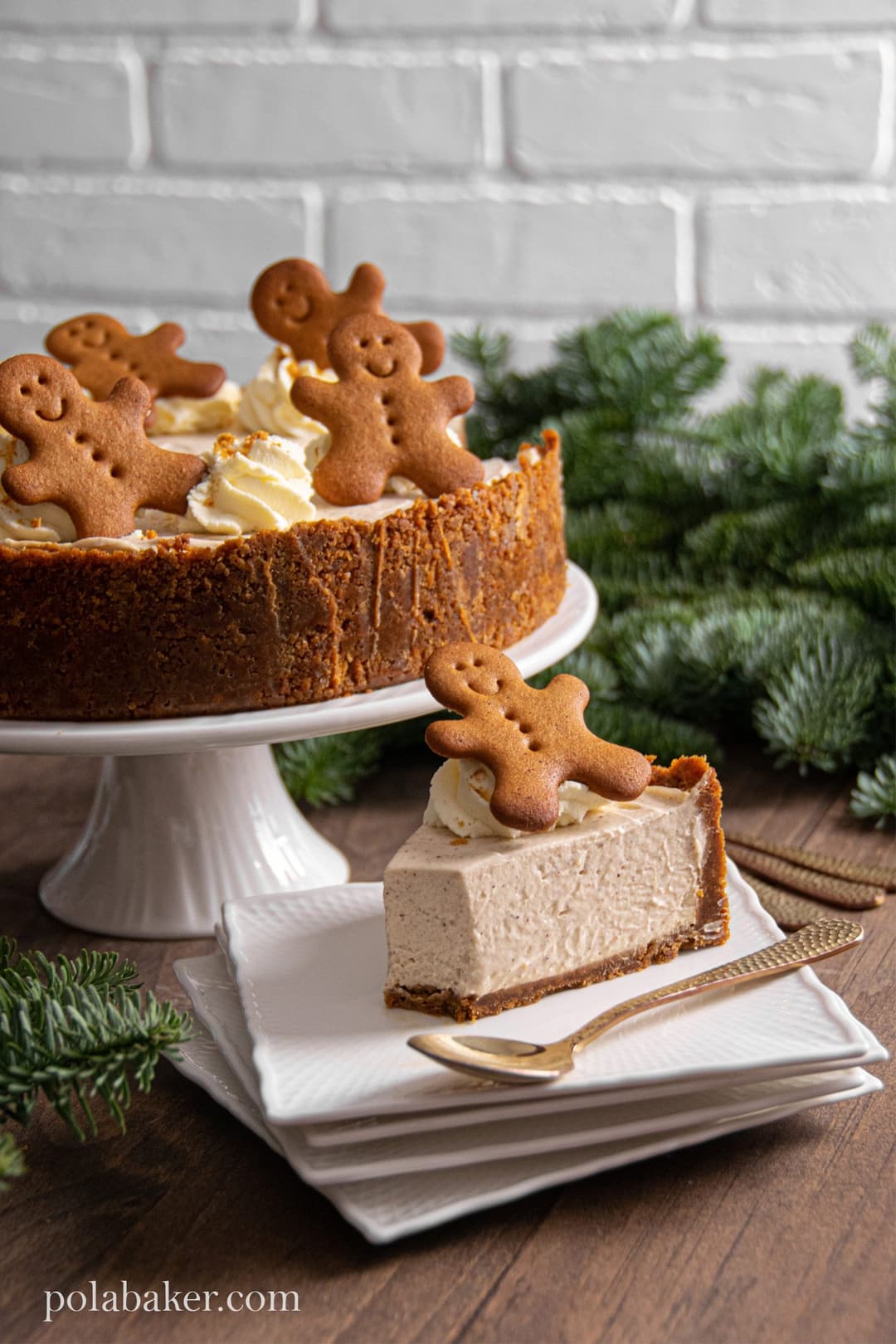 Save this for later