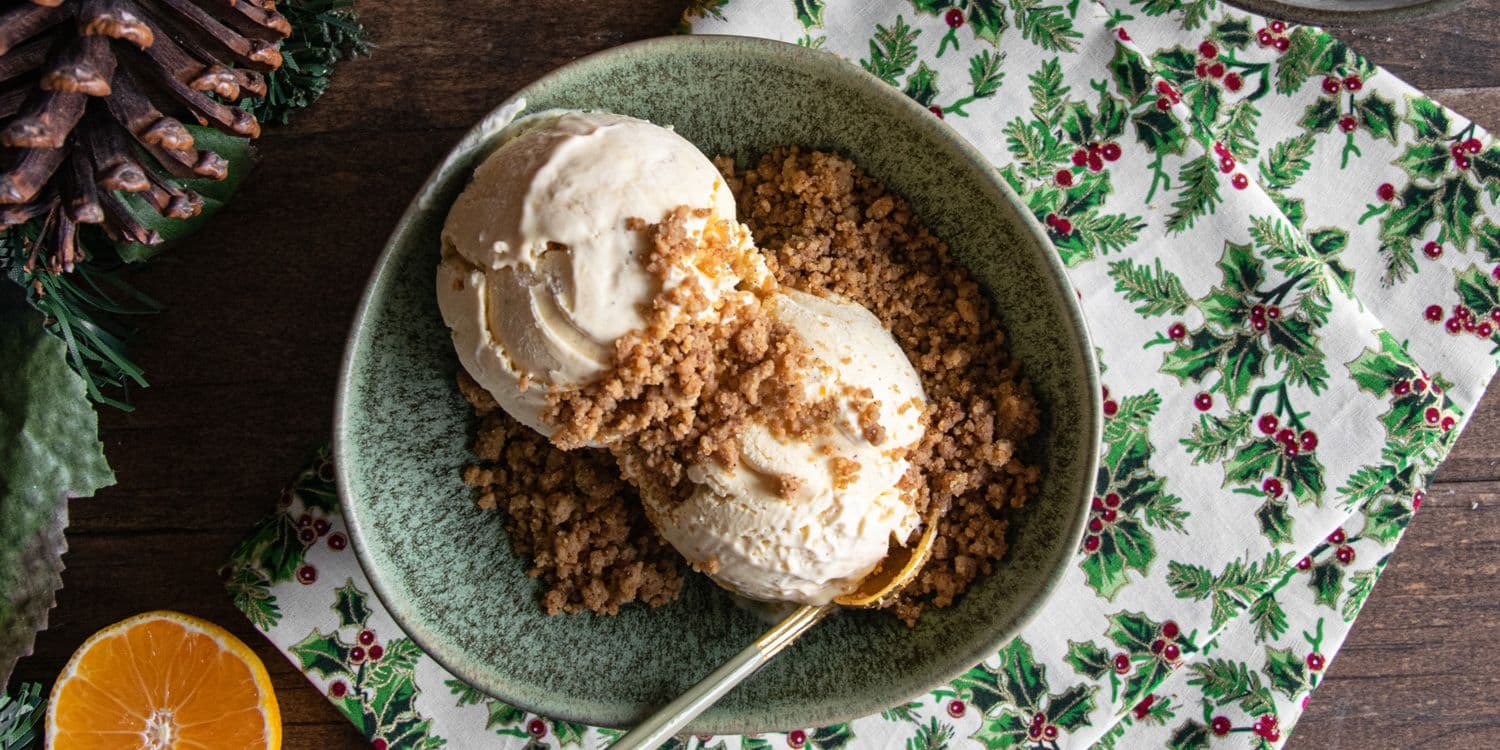 No churn tangerine ice cream with ginger crumb
13 December 2020



Ingredients
Ice cream:
20 tangerines
1 lemon
1 can (397g) condensed milk
600ml double cream
1 tsp ground cloves
1 tsp ground cinnamon
1 tsp ground ginger
Ginger crumb:
125g flour
80g brown sugar
100g butter, cold
3 tsp ground ginger
1 tsp ground cinnamon
Method
Zest two tangerines and set the zest aside.
Juice all the tangerines and one lemon. You should get about 900ml of juice in total.
Put the juices in a saucepan and simmer for 1h-1h15m until reduced to 150ml. Let it cool completely.
In a large bowl whisk condensed milk with zest, reduced juice, and spices. Add double cream and whip until medium peaks. Transfer the mixture into a freezer-safe container and freeze for at least 4-6 hours.
In a medium bowl mix together flour, sugar, and spices. Add cold diced butter and rub it with fingers until crumbly. Spread the crumb on a baking tray lined with parchment and bake at 180C for 15 minutes, stirring the crumbs halfway through. Let it cool and store in an airtight container.
To serve, remove the ice cream from the freezer 10 minutes before serving. Scoop the ice cream and sprinkle with the ginger crumb. You can warm up the crumb in the oven before serving.
DAY 13.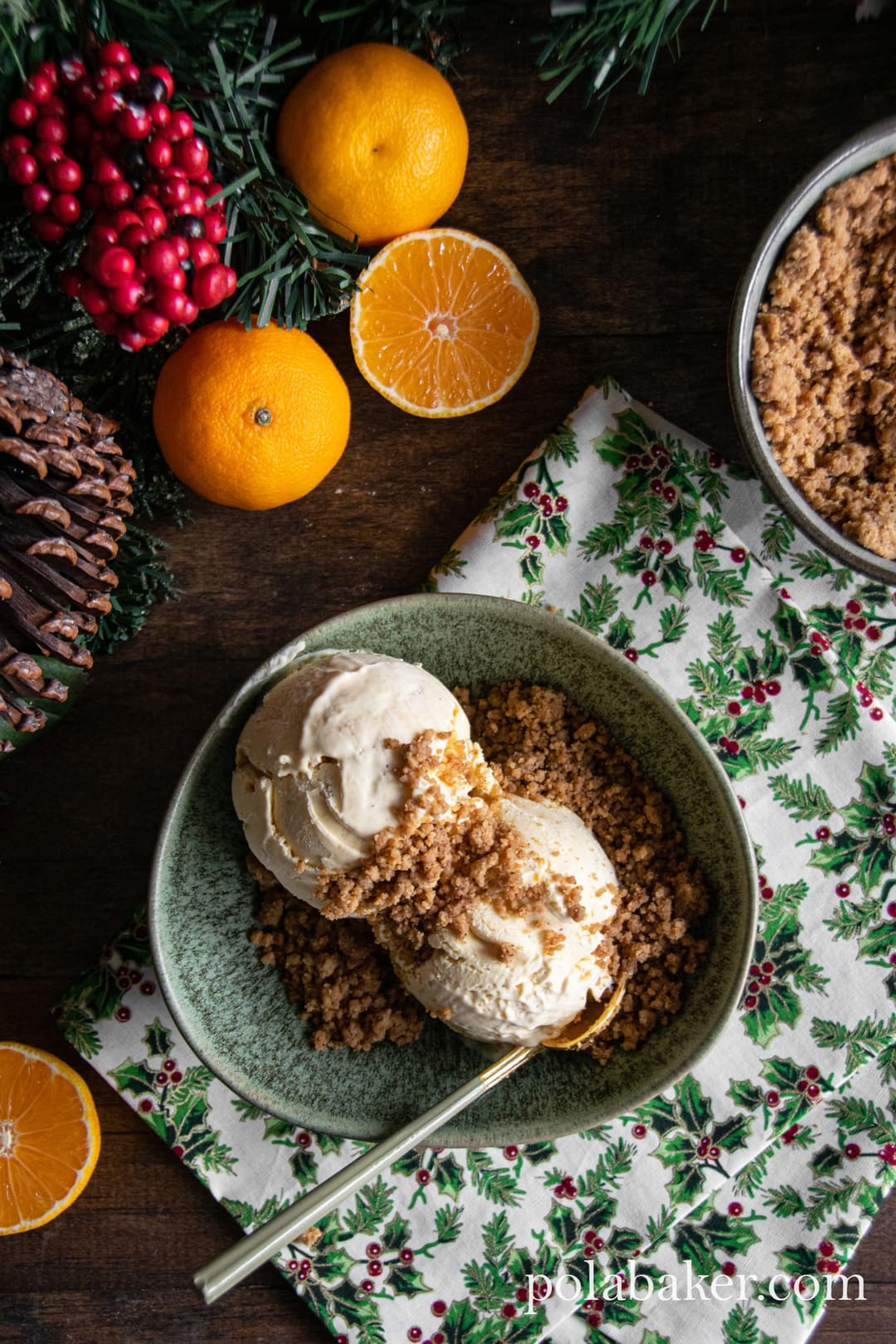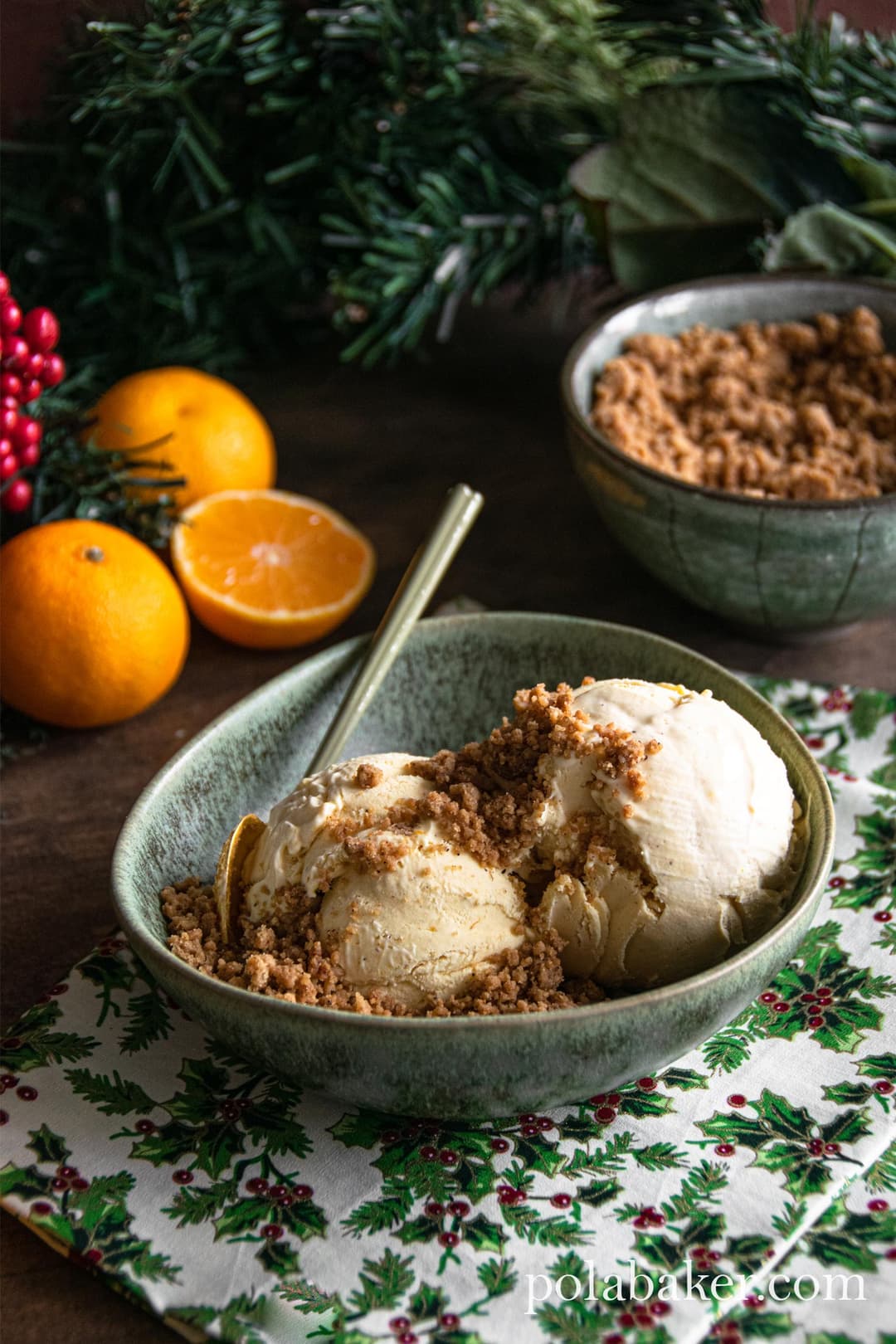 Save this for later