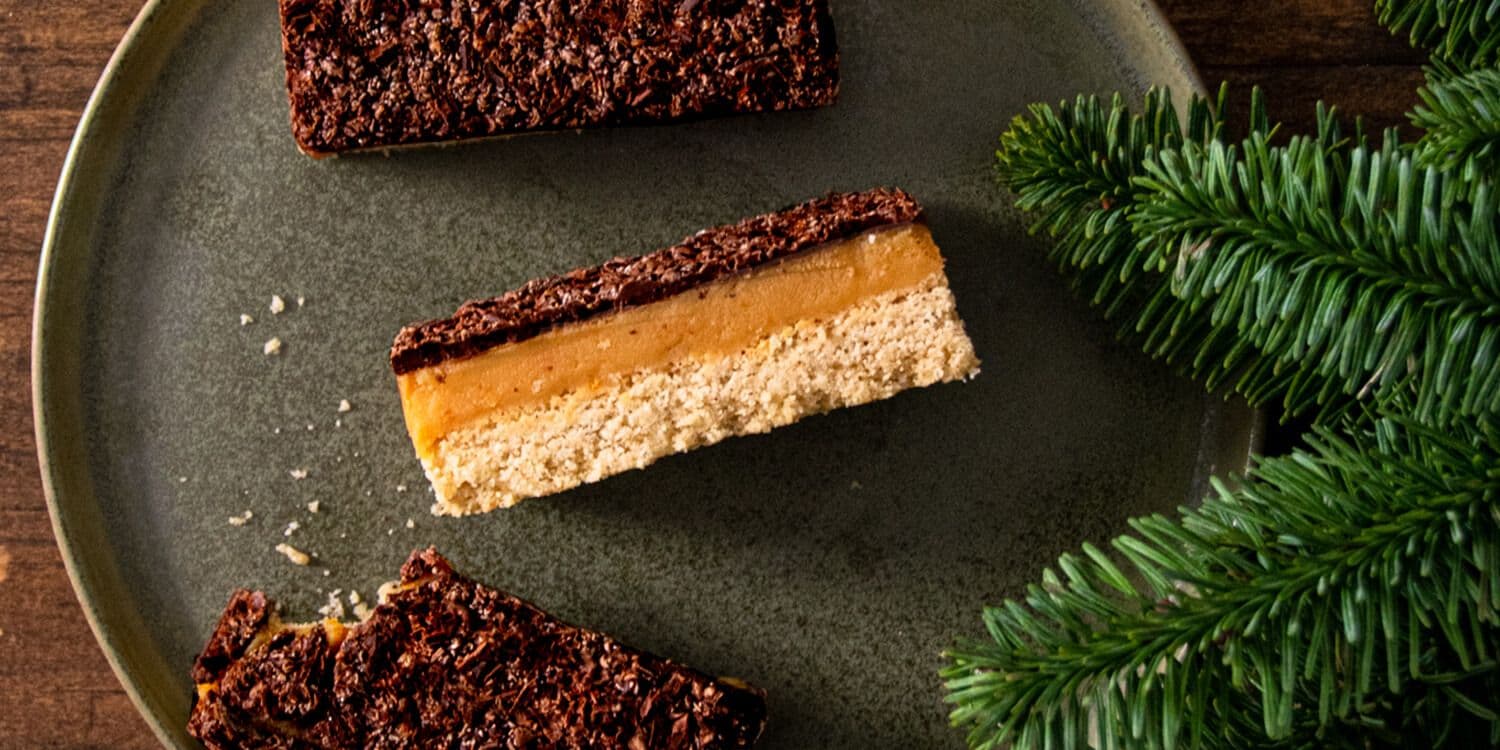 Orange millionaire's shortbread
7 December 2020



Ingredients
Shortbread:
200g butter, room t
100g sugar
275g flour
a pinch of salt
1/2 tsp ground cinnamon
1/2 tsp ground cloves
Caramel:
200g butter
40g brown sugar
85g liquid honey
1 can (397g) condensed milk
zest of 1 orange
Chocolate topping:
200g milk chocolate
50g dark chocolate
Method
Preheat the oven to 180C. Line 9×9 baking pan with parchment.
Cream butter and sugar, add flour, salt, and spices. The dough will be very crumbly.
Firmly press the mixture into the pan and bake for 20-25 minutes until lightly golden on top.
In a large saucepan put butter, sugar, honey, condensed milk, and orange zest and melt until sugar is dissolved, stirring constantly. Then put the heat on high and boil the mixture for 5-7 minutes, stirring constantly. The caramel should turn dark golden colour.
Pour caramel onto the baked shortbread and let it set at the room temperature or in a fridge. Once the caramel is set, melt milk chocolate over a water bath and pour on top of the caramel. Spread evenly. Grate dark chocolate and sprinkle on top. Let the chocolate set at room temperature. Remove shortbread from the pan and cut into slices.
DAY 7.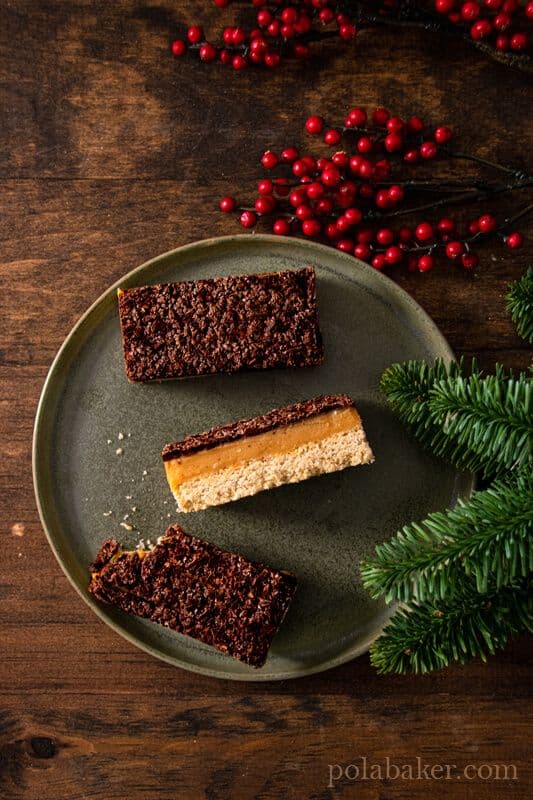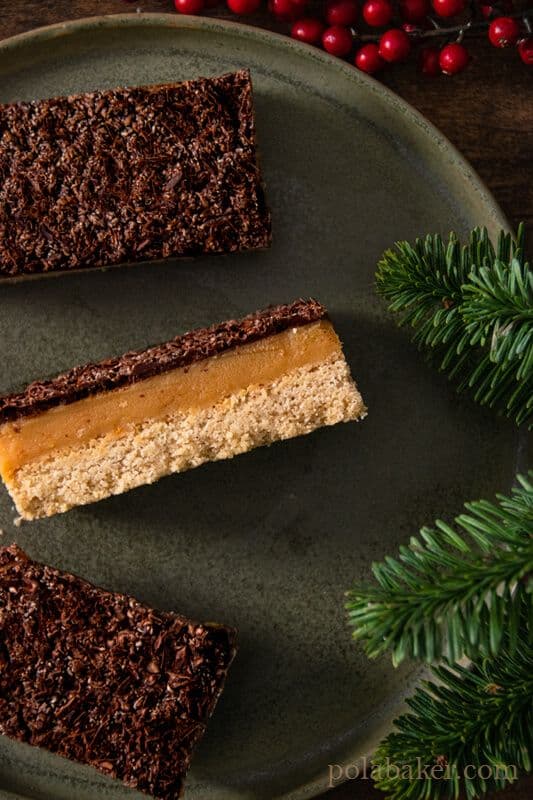 Save this for later