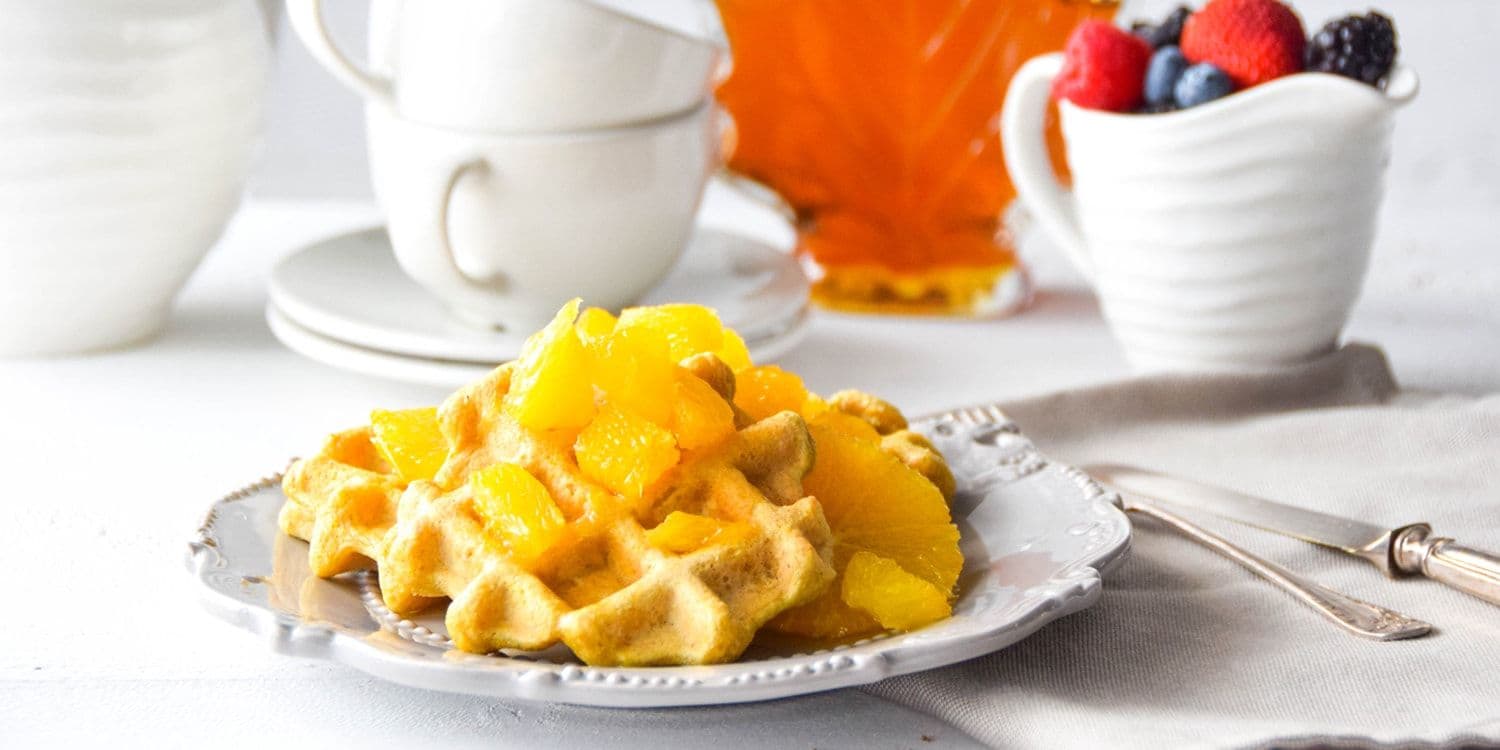 Orange waffles
12 April 2018



Ingredients
Waffles:
2 eggs
240ml almond milk
1 tbsp olive oil
1 tsp vanilla extract
200g oat flour (use gluten-free oats for the gluten-free version)
2 tsp baking powder
1/2 tsp salt
zest of 2 oranges (save oranges for sauce)
Sauce:
4 tbsp maple syrup
2 oranges
Method
In a bowl whisk the eggs with almond milk, oil, and vanilla extract.
Add oat flour, baking powder, salt, and zest. Mix until smooth.
Spoon the batter into the preheated waffle iron and cook until the waffles are golden brown and crisp.
For the sauce, take the zested oranges, peel them, segment, and chop. Place orange bits in a bowl, add maple syrup. Gently press orange pieces with a spoon to squeeze a bit of a juice out of them.
Enjoy the waffles while still hot.
Breakfast is one of the best parts of the day, especially on the weekends! That's why I love to spend a bit of extra time to create something delicious.
This week I chose waffles. This may seem like not the healthiest choice, but look at those ingredients! I use almond milk and olive oil, so it's dairy-free. I use oat flour, so it's gluten-free (only if you use gluten-free oats). And I DON'T put any sugar in it, so it's… sugar-free! 😀
But don't worry, they're still delicious and sweet! The sweetness comes from the sauce, which is basically maple syrup (if it's a real one, then it doesn't have any added sugar in it) and oranges. This sauce is so good, that you can use it not only with these waffles but also with pancakes and French toasts.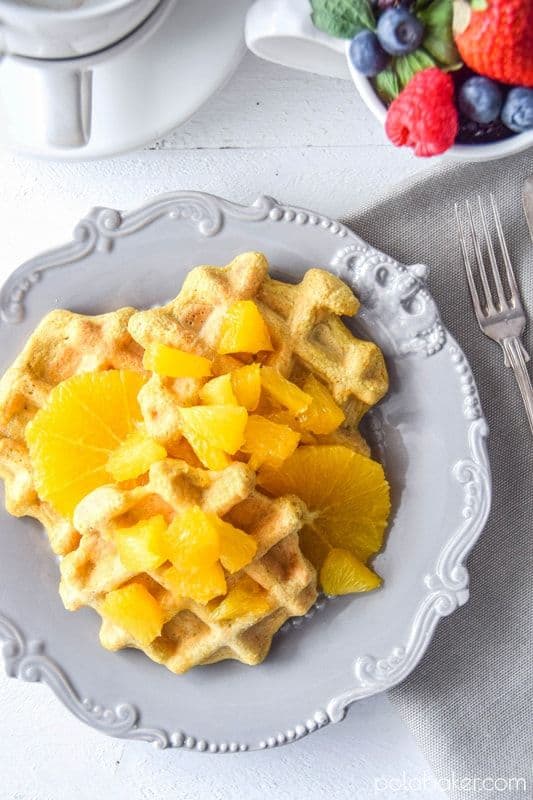 Try these delicious healthy waffles this weekend and let me know in the comments below how you liked them! Bon appetit! 😉
Save this for later