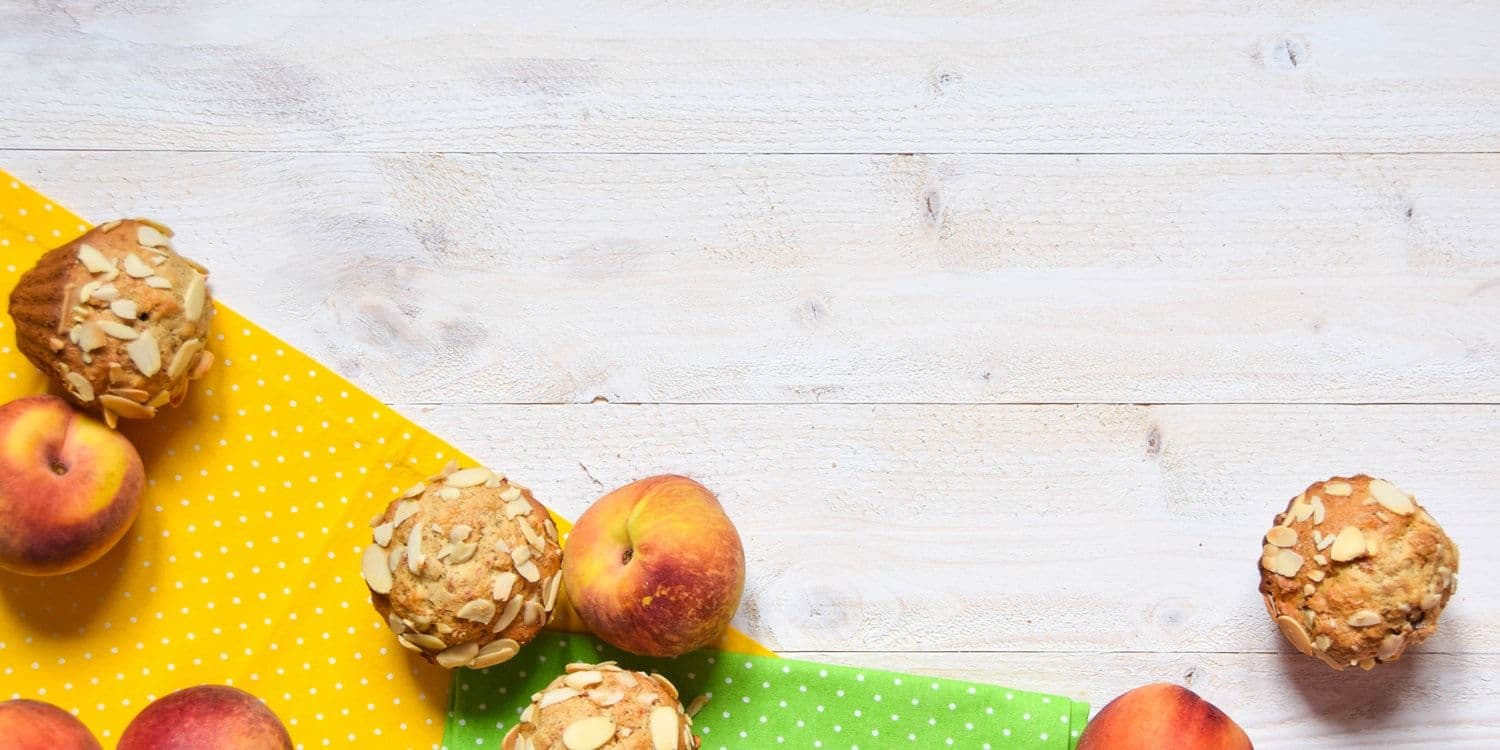 Peach muffins
4 September 2017



Ingredients
2 peaches
115g butter, melted
250g flour
1 1/2 tsp baking powder
1/2 tsp baking soda
1/2 tsp ground ginger
1/4 tsp salt
1 egg
130g brown sugar
50g almond flakes
30g brown sugar (to sprinkle)
50g almond flakes (to sprinkle)
Method
Preheat the oven to 180C. Line muffin tin with paper cases.
Beat the egg with sugar, add melted butter.
Place peaches in a bowl, pour boiling water over, and let them sit for 5 minutes. Peel and puree peaches in a blender. Add to the egg mixture.
Mix all the dry ingredients together and combine with wet peach mixture.
Divide the batter between muffin cases, sprinkle with almond flakes and sugar.
Bake for 20-25 minutes.
I'd always prefer muffins to cupcakes. For me, they are richer in flavour, juicier and crumblier in texture, and easier to make (because you don't need to bother with frosting and toppings). One of my favourite types of muffins are those based on a fruit puree. Like these peach muffins with almond flakes.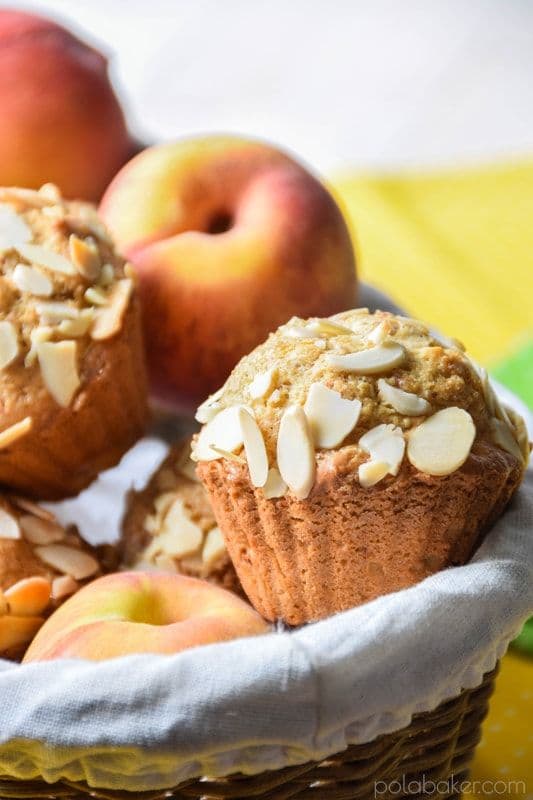 Save this for later