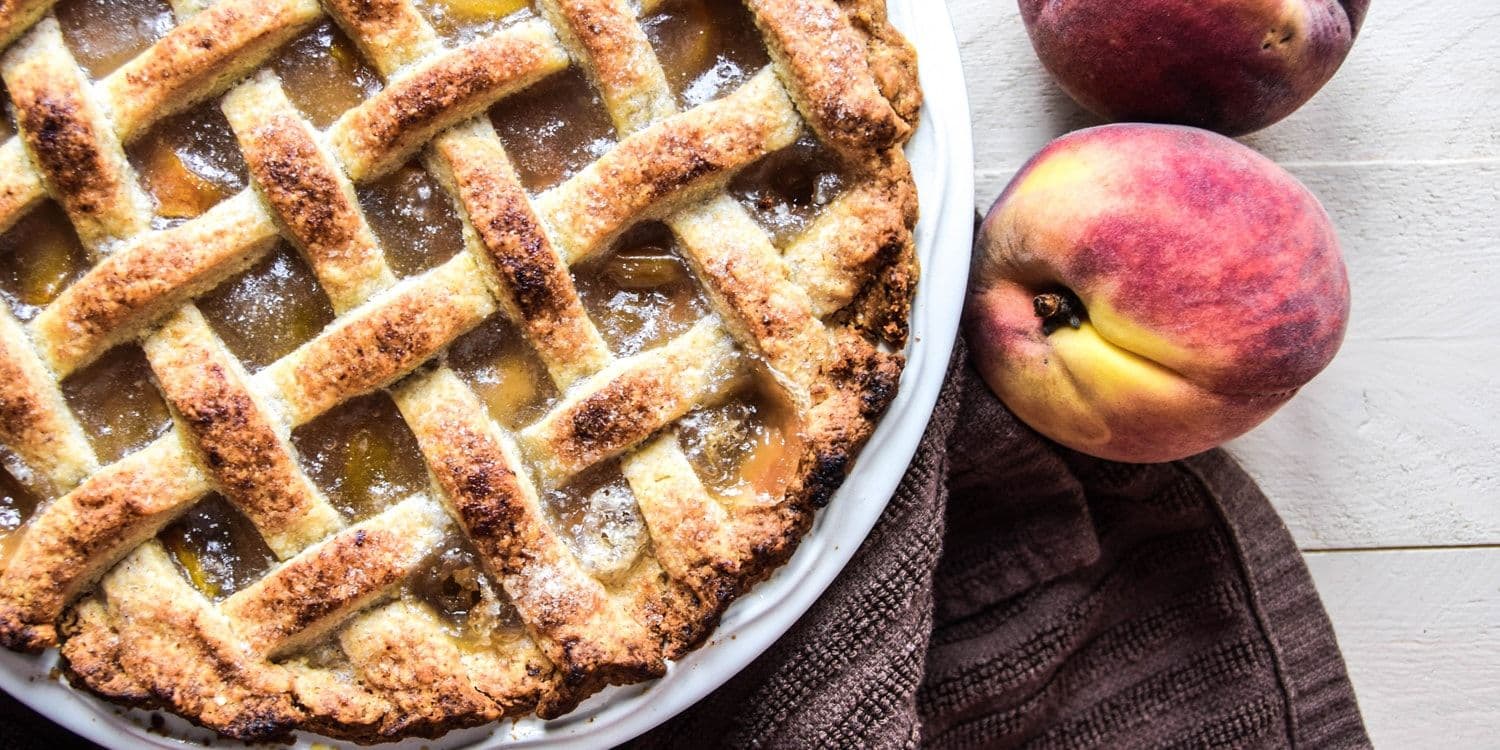 Peach pie
18 September 2017



Ingredients
Oat flaky pie crust (for 22cm pie dish):
180g plain flour
100g oat flour
10g sugar
5g salt
230g butter, cold
60ml ice cold water
Pie filling:
4 cups sliced peaches (about 5-6 medium-sized peaches)
200g sugar
3 tbsp flour
2 tbsp butter, melted
1 tbsp sugar (to sprinkle)
Method
Combine together flours, sugar, and salt. Add cold butter and mix with your fingertips until the mixture has the texture of small peas.
Add water to the flour mixture. Mix with a wooden spoon just until the dough comes together.
Divide the dough in half, make round flat discs, cover each of them with a plastic wrap and put in a fridge for 30 minutes.
4. For the filling place sliced peaches with sugar into the saucepan and cook over a medium heat. When the sugar is dissolved and peaches are juicy, sprinkle flour over and mix thoroughly.
Preheat your oven to 200C. Roll out one piece of chilled dough on a slightly floured surface into a big circle (should be about 5cm wider than a pie dish). Transfer the dough carefully into the dish and press in gently to the bottom and the sides. Put the plate in a fridge until the crust is cold to touch before filling.
Meanwhile roll out the second half of the dough into a circle on a baking sheet. Cut the stripes, or cut out the shapes for the crust, and put them in the fridge as well.
Fill the pie shell with the filling, decorate with the stripes or any other shapes you like.
Brush the top with melted butter, and sprinkle with sugar. Bake for 30 minutes or until the crust is golden brown.
Soft and juicy oatmeal shell of this peach pie is filled with sweet and fragrant mellow peaches, that are peaking through the perfectly browned crunchy crust on top.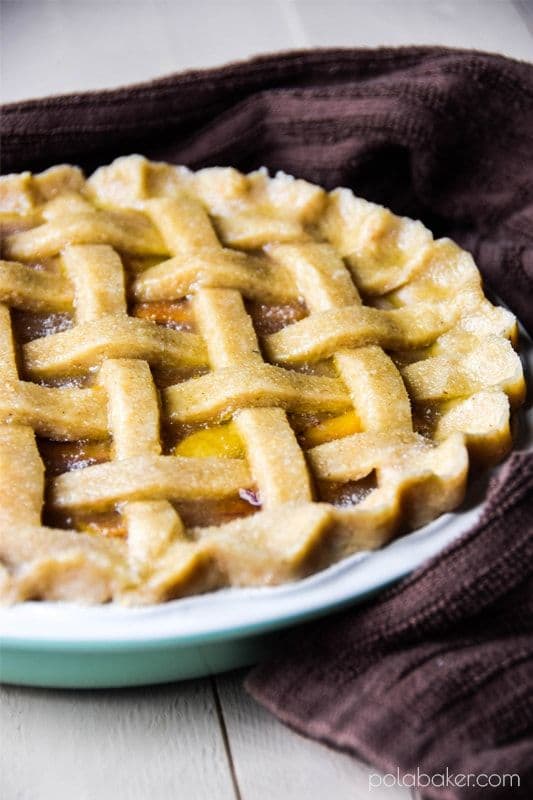 To be completely honest, my favourite part of any pie is the crust. Yes, yes, I know that for most of the people it's all about the filling. But no matter how bad it is, I'm a huge fan of dough 😀 There are only two types of fruit and berry pies where I equally enjoy eating both crust and filling. Those are apple and cherry pies. In other pies I can eat the whole bottom crust, that soaked up all the juices and flavours from the filling, and completely ignore the filling itself, no matter how good it is.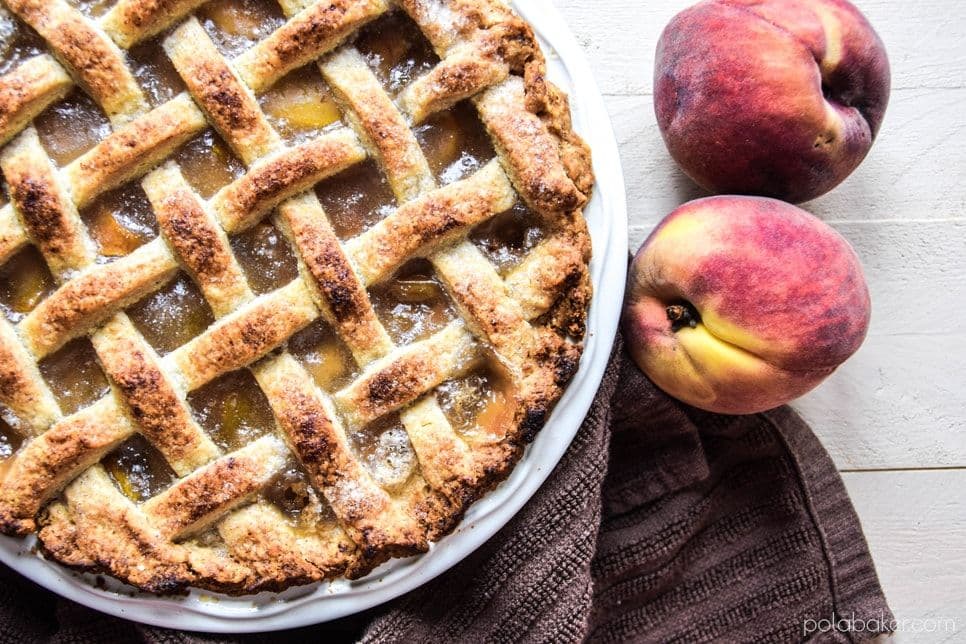 This crust is heavenly good! It is flaky and tender, with a distinct oatmeal taste that makes it almost cookie-like. Crunchy on the top, and soft and juicy on the bottom, this crust will create the perfect pair with sweet, tender peaches.
Save this for later