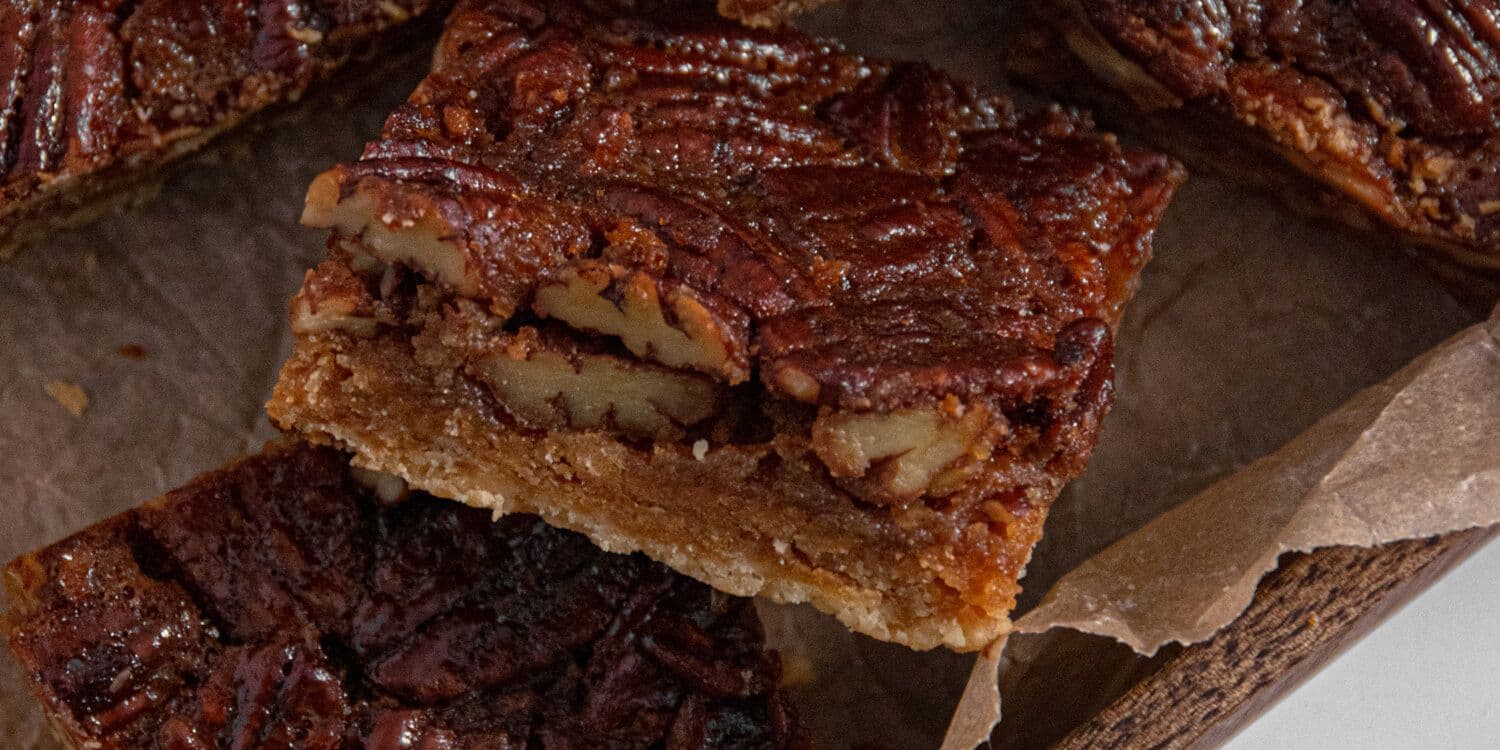 Pecan pie bars
3 December 2020



Ingredients
250g flour
100g sugar
a pinch of salt
170g butter, cold
200g brown sugar
340g liquid honey
115g butter
4 eggs
275g pecans
Method
Preheat the oven to 175C. Line 13×9 deep baking pan with parchment.
In a bowl, mix together flour, sugar, salt, and add 170g of cold cubed butter. Rub it with fingers until sandy. Press the mixture evenly into prepared pan. Bake for 15-18 minutes until lightly brown.
In a medium saucepan combine brown sugar, honey, and 115g of butter. Bring the mixture to boil over medium heat, stirring constantly. When it starts to boil, remove from the heat. In a medium bowl whisk the eggs and slowly add them to the pan, whisking vigorously to prevent coagulation. Stir in pecans (you can roughly chop half of them or all of them if you'd like).
Pour the mixture over the baked crust and bake for about 30 minutes until the filling is set. Cool in a pan then cut into squares.
DAY 3.
Today's recipe is also my first. I always get pecan pies and slices in coffee shops, when I crave some dessert alongside my coffee. But I never made one at home until now. So here it goes – my first pecan pie. In a shape of bars.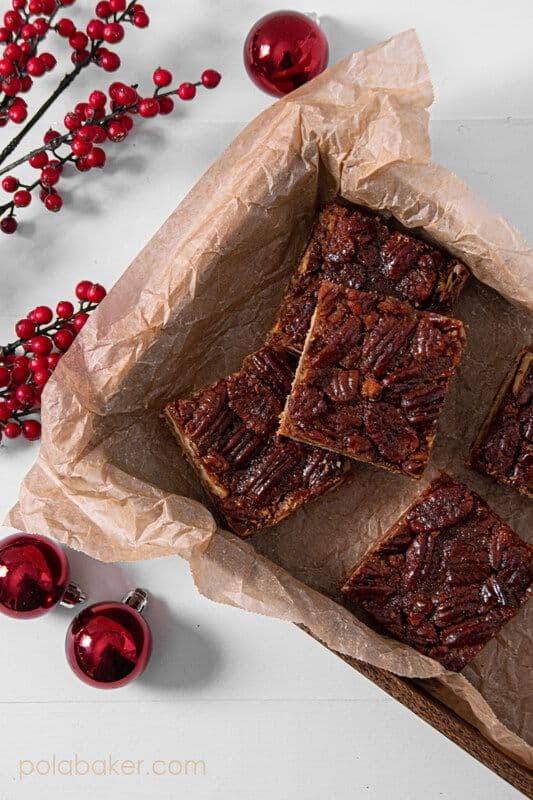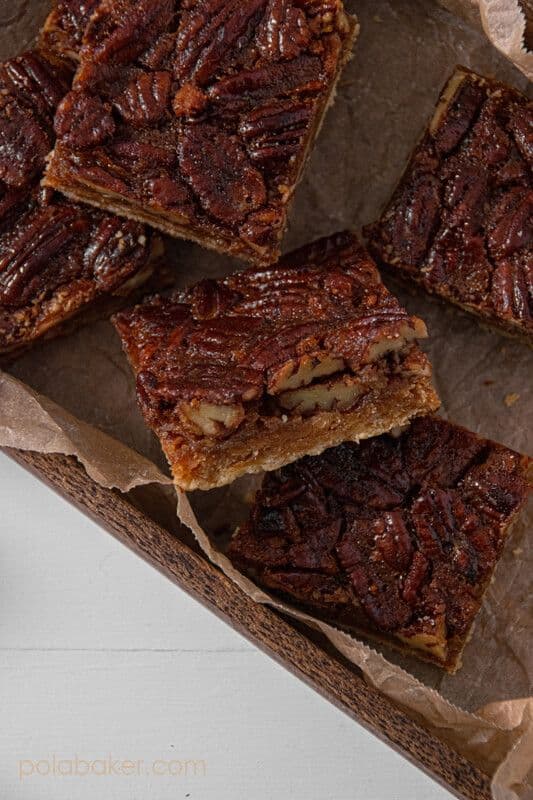 Save this for later