Peppermint brownies
5 December 2017



Ingredients
170g butter
200g sugar
80g cocoa powder
70g flour
a pinch of salt
2 eggs
1/2 tsp peppermint extract
1/2 cup roughly chopped peppermints or peppermint flavoured candy canes
Method
Preheat the oven to 160C. Line 20-23cm square baking pan with parchment.
In a medium saucepan melt butter, whisk in sugar until it dissolves. Cool slightly.
Sift together cocoa powder and flour. Add salt.
Beat the eggs into butter along with peppermint extract. Stir in cocoa mixture. Add 1/4 cup of chopped peppermints straight into the batter.
Pour the batter into prepared pan and sprinkle the rest of candy over the top.
Bake for 20 minutes until the wooden pick inserted in the middle comes out clean. Let it cool and cut into squares.
Day 5.
Dark chocolate and mint is one of my favourite combinations in desserts, from ice cream to cakes and cookies.
Today I'm making these chewy minty brownies with a crunchy peppermint candy topping.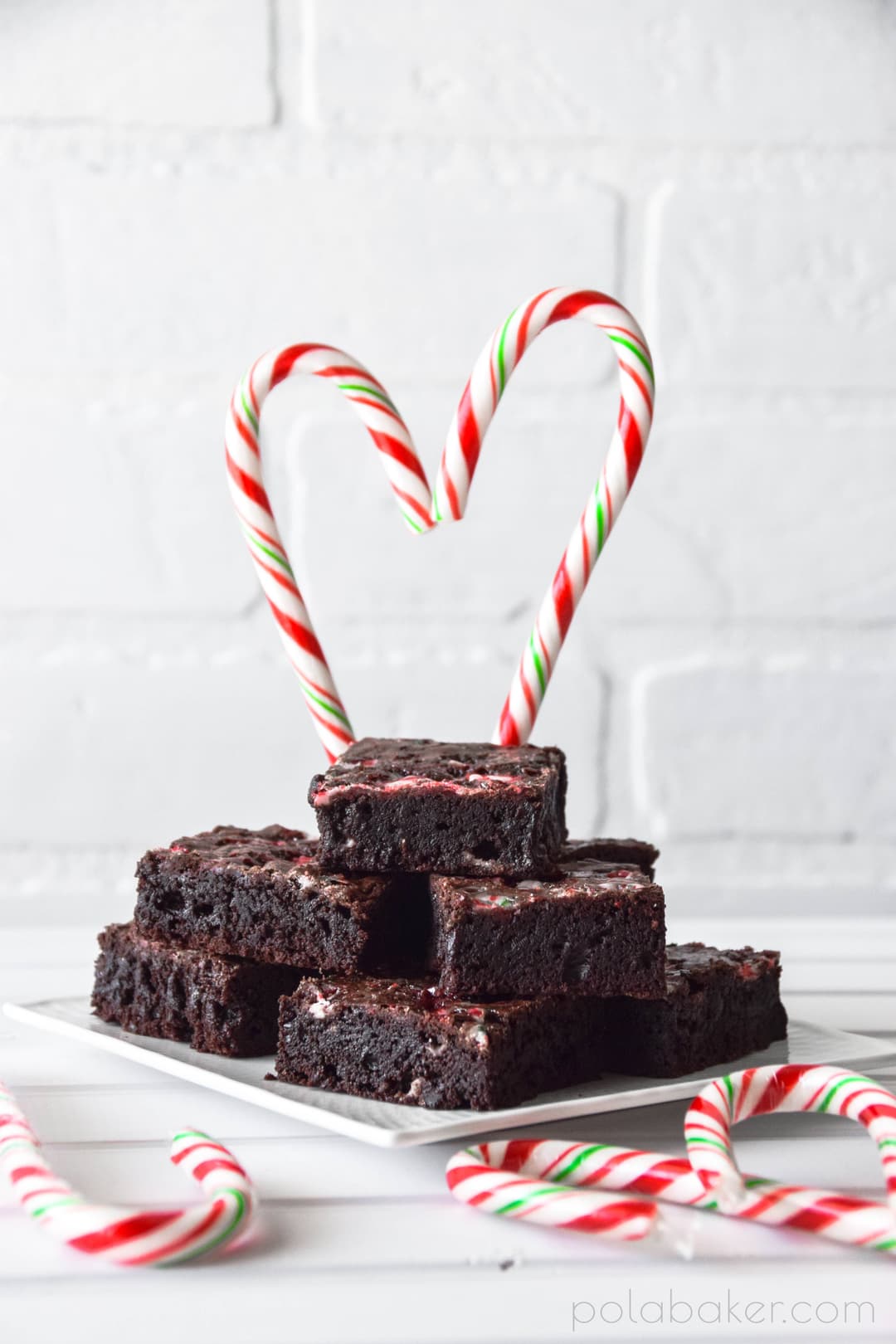 What is your favourite brownie flavour?:)
Save this for later