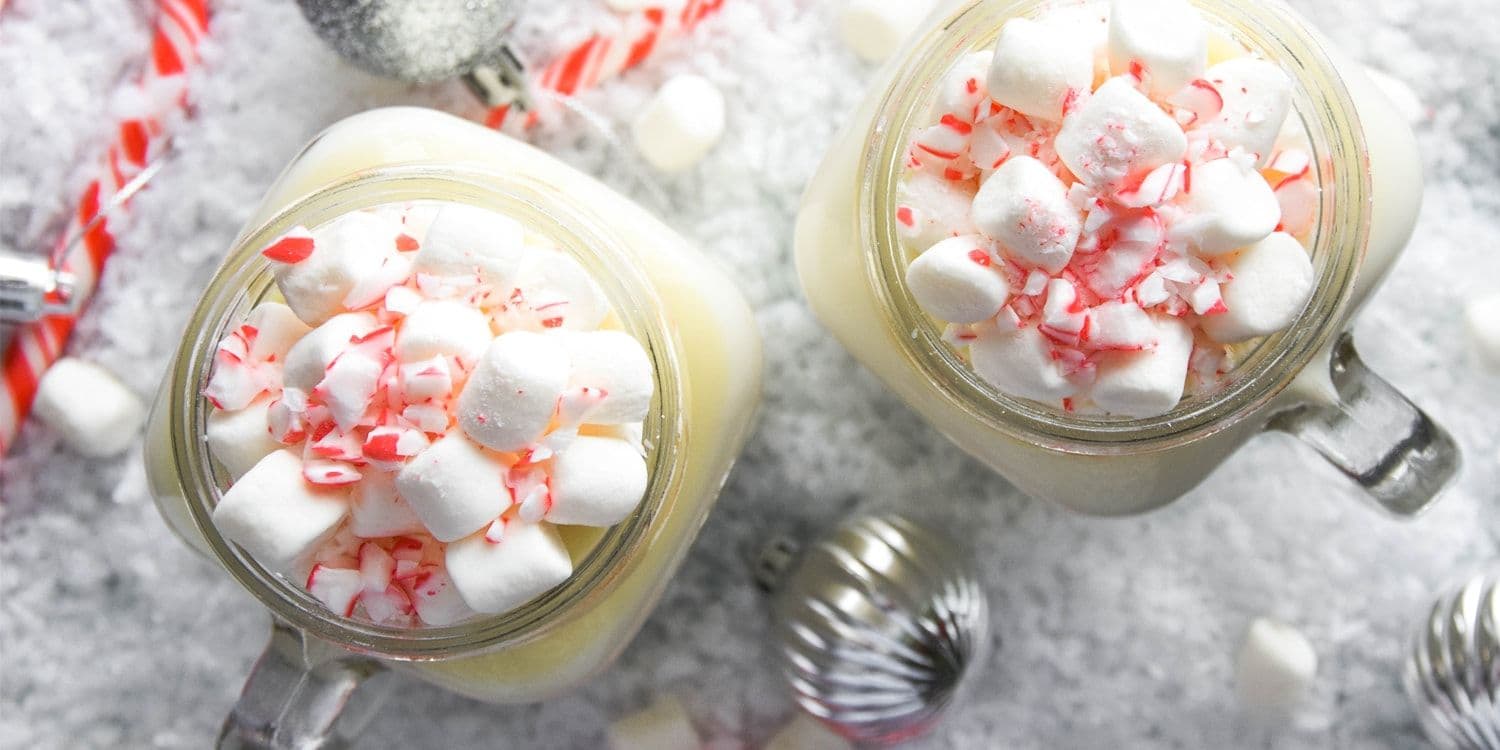 Peppermint white hot chocolate
15 December 2017



Ingredients
150g white chocolate
800ml milk
1/4 tsp peppermint extract
Method
Melt the chocolate using a double boiler or a water bath. At the same time warm up the milk in a saucepan over medium heat.
Pour hot milk over melted chocolate and mix until smooth. Add peppermint extract. Add 1/4 tsp and try it. Add more extract, if you want stronger peppermint flavour.
Pour the drink into cups and top with mini marshmallows and crushed peppermint candy.
Day 15.
And here is the first Christmas drink of 2017 – peppermint white hot chocolate!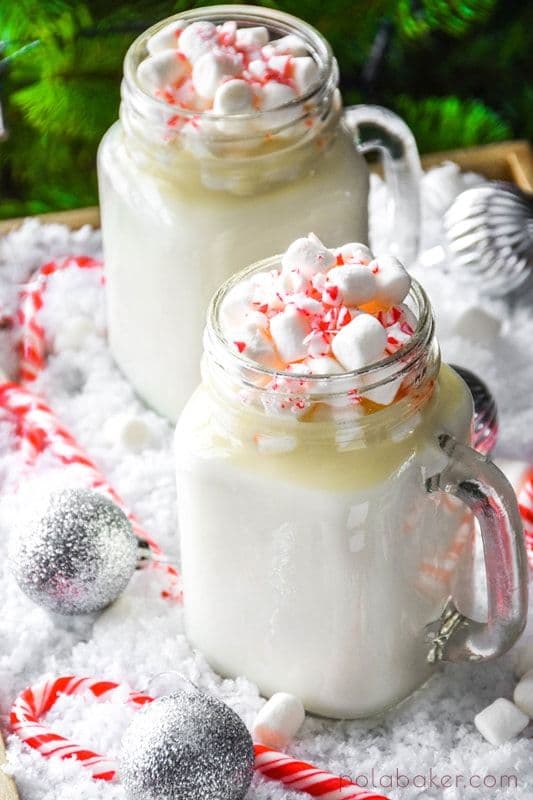 This recipe produces 2 portions 450ml each. If you're using smaller cups, say 250ml, you'll have about 4 portions.
Save this for later