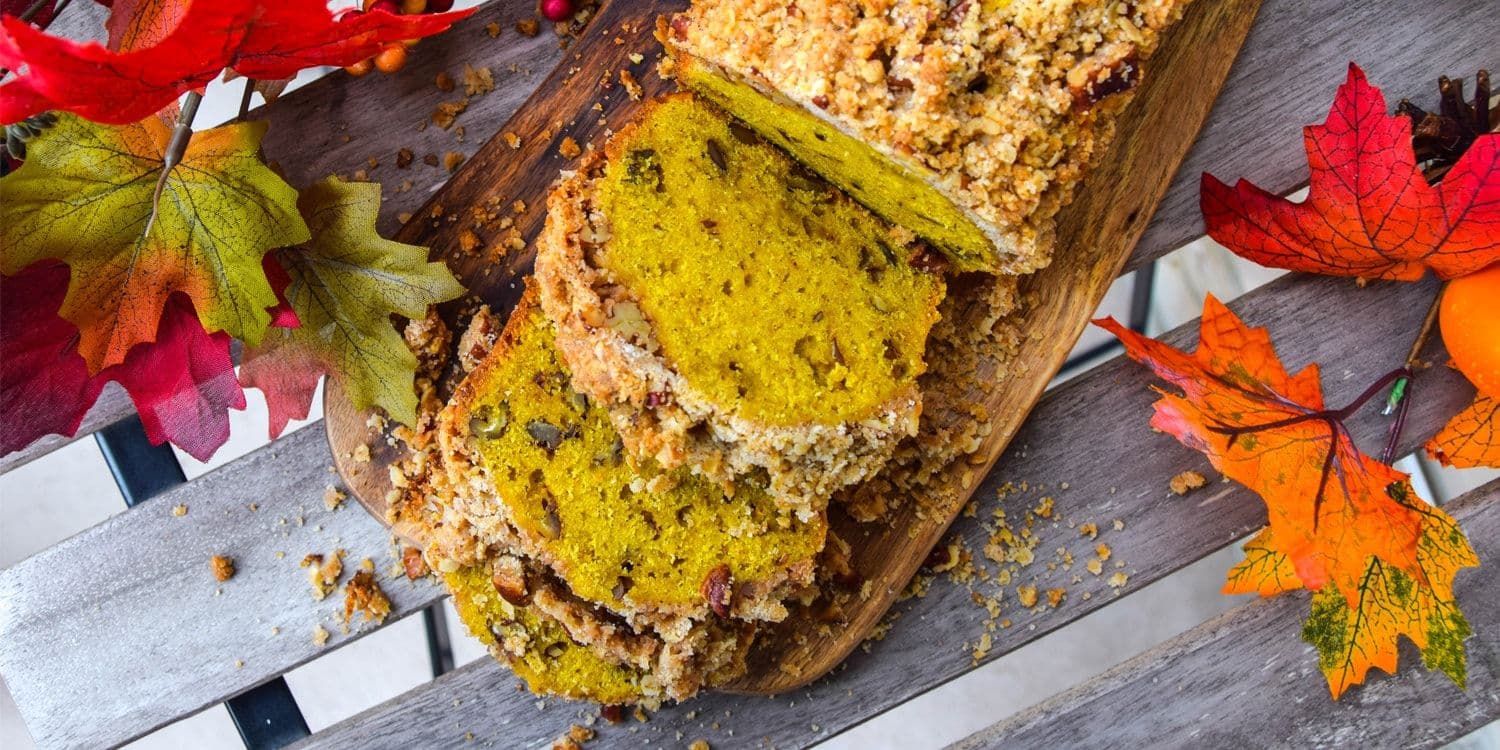 Pumpkin bread with pecan streusel
23 October 2017



Ingredients
Bread:
300g flour
1/2 tsp salt
1 1/2 tsp baking powder
1 tsp cinnamon
1/4 tsp nutmeg
1/8 tsp cloves
200g sugar
250g pumpkin puree
100ml vegetable oil
2 eggs
1 tsp vanilla extract
75g chopped pecans
Pecan streusel:
60g butter, cold and diced
100g brown sugar
40g chopped pecans
40g flour
20g rolled oats
1/2 tsp cinnamon
Method
Preheat the oven to 175C. Grease a loaf pan and line it with a piece of parchment.
In one bowl mix together all the dry ingredients, except sugar.
In another bowl whisk eggs with sugar, oil, pumpkin puree, and vanilla extract. Add dry ingredients and mix until everything is incorporated. Fold in chopped pecans.
For the streusel, mix together all the dry ingredients, add cold butter and rub it with your fingertips until sandy texture. Mix in chopped nuts.
Pour the batter into prepared loaf pan, sprinkle a thick layer of streusel on top, and bake for 50-60 minutes until the streusel is golden brown and the wooden skewer inserted in the middle comes out clean.
This soft and moist pumpkin bread is topped with a thick layer of crunchy and fragrant pecan streusel.
This is something that you need to make at least once this autumn! 🙂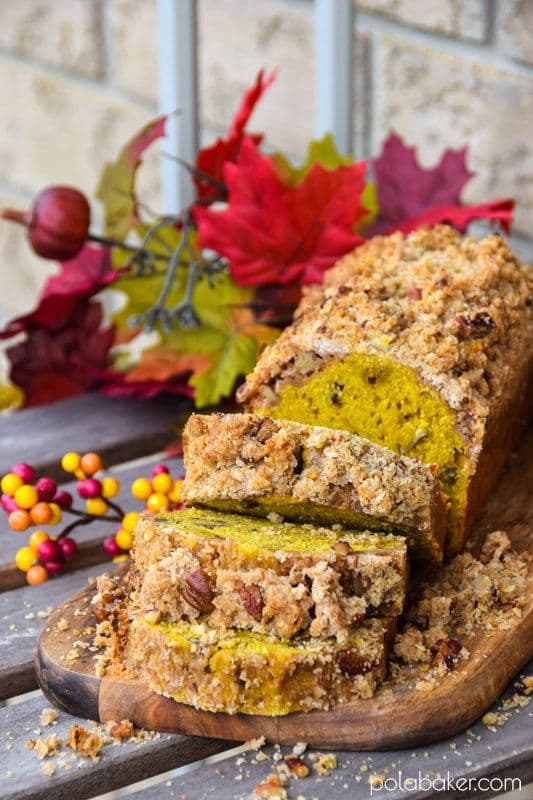 Let me know in the comments if you try this one! And feel free to share the link to your favourite pumpkin bread recipe.
Save this for later