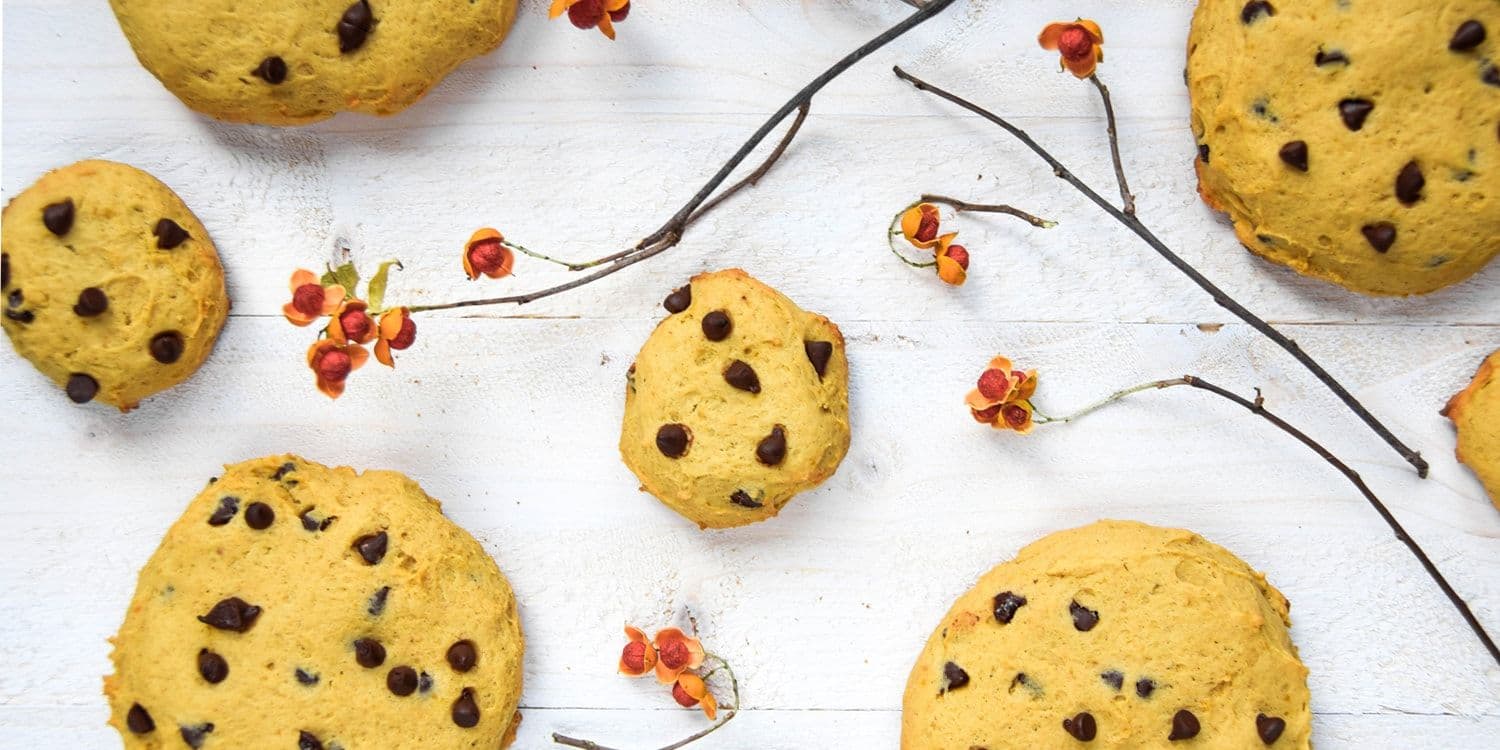 Pumpkin chocolate chip cookies
26 October 2016



Ingredients
250g plain flour
125g butter, softened
100g brown sugar
100g white sugar
1 tsp baking soda
1 tsp salt
170g pumpkin puree
1 tsp vanilla extract
1 egg
1/2 tsp cinnamon
1/4 tsp ground nutmeg
1/8 tsp ground ginger
1/8 tsp ground cloves
1,5 cup chocolate chips
Method
Preheat the oven to 180C. Line baking tray with parchment.
In a mixing bowl beat together butter with sugar and salt. Add egg, vanilla extract, and pumpkin puree. Mix well.
Add flour, soda and all the spices and mix on a medium speed until the dough forms. Then add chocolate chips and mix once again.
Spoon cookies on the tray (they do not spread in the oven!), flatten them with a back of a spoon, if needed, and bake for 12-15 minutes until edges are golden brown.
Who doesn't like crumbly and chewy chocolate chip cookies?
Well, this fall I decided to make a twist on this classic dessert and added one of the main autumn ingredients – pumpkin – to the cookie dough.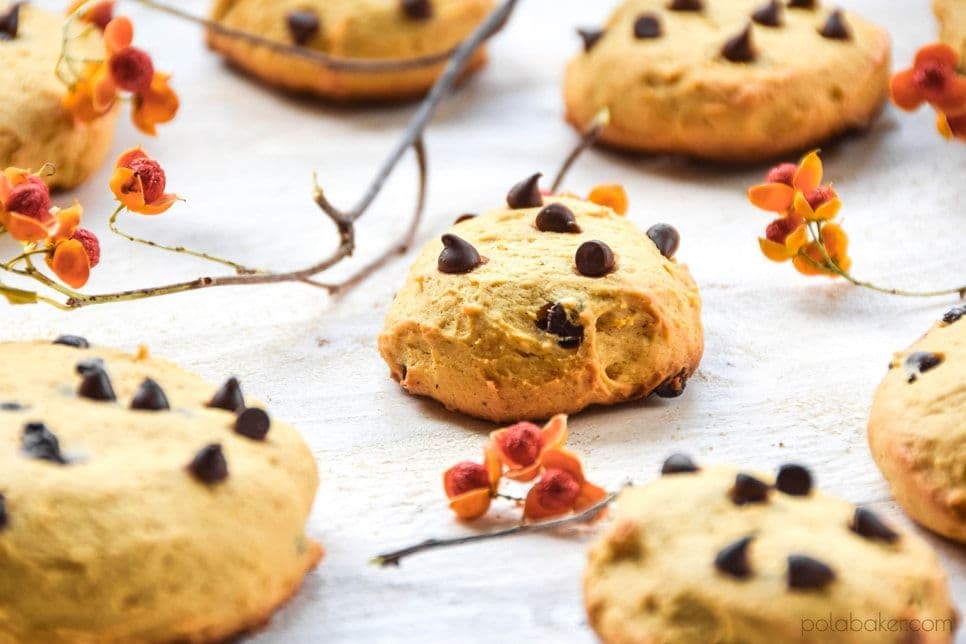 With all the added spices, these cookies are a wonderful festive treat!
Enjoy them warm or cold! 😉
Save this for later