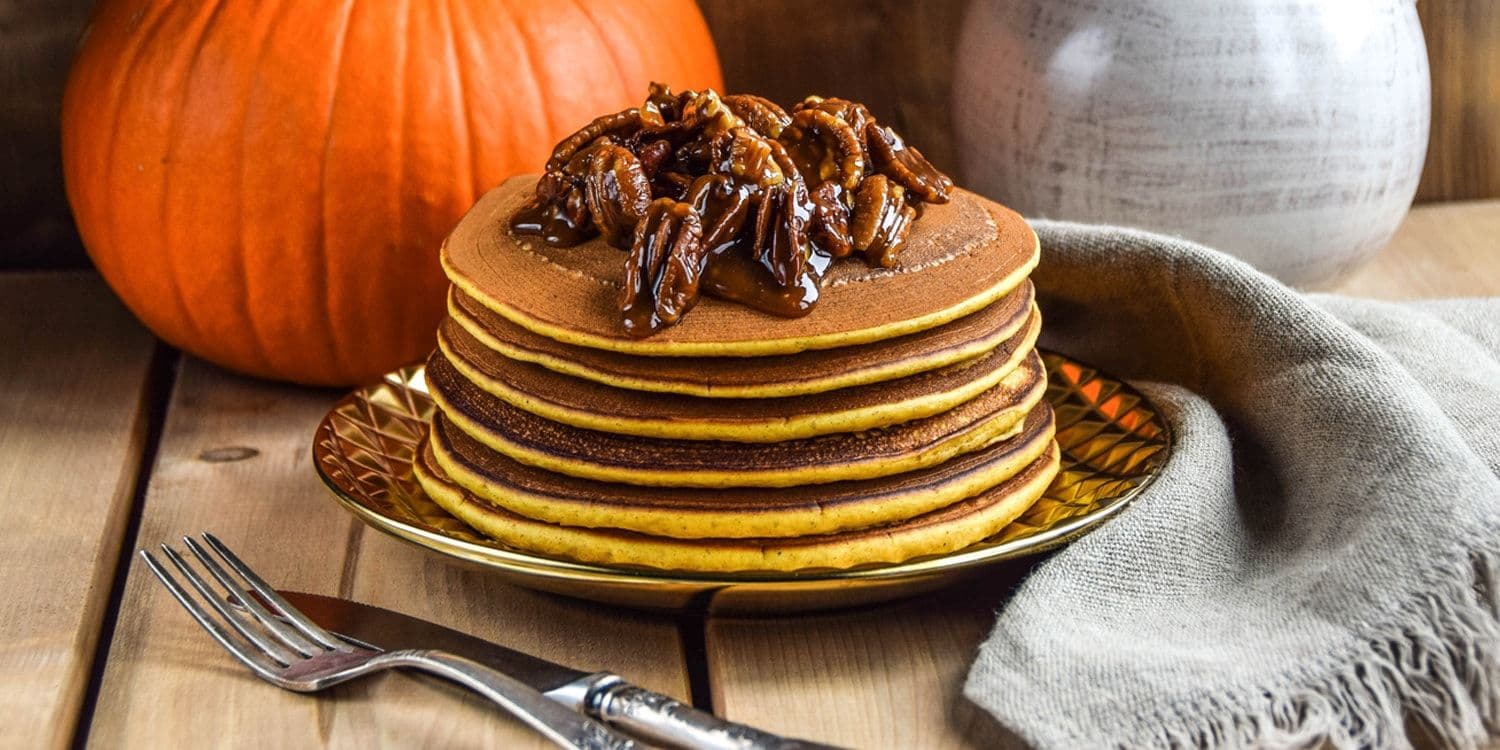 Pumpkin pancakes with caramelized pecans
21 November 2016



Ingredients
Pancakes:
150g plain flour
50g sugar
2 tsp baking powder
1/2 tsp ground cinnamon
1/4 tsp ground nutmeg
240ml milk
110g pumpkin puree
1 egg
1 tbsp vegetable oil
Caramelized pecans:
30g pecan halves
20g brown sugar
20g white sugar
20g butter
Method
In a bowl beat together egg with sugar, add milk and pumpkin puree.
Gradually add flour with all the spices and whisk well until everything is combined. Add oil and mix with a spoon.
Take one ladle of batter and pour it on a heated frying pan. Cook until bubbles form and edges are dry. Flip the pancake and cook for another 30 seconds or until brown.
Repeat with the remaining batter.
For the caramel melt butter in a saucepan, add sugar and cook over a medium heat until all the sugar crystals are dissolved and the whole mixture turns golden brown.
Add pecan halves and stir quickly until they fully covered in caramel.
What do I enjoy more than a steamy tower of freshly made fluffy pancakes drowning in maple syrup? The process of making them!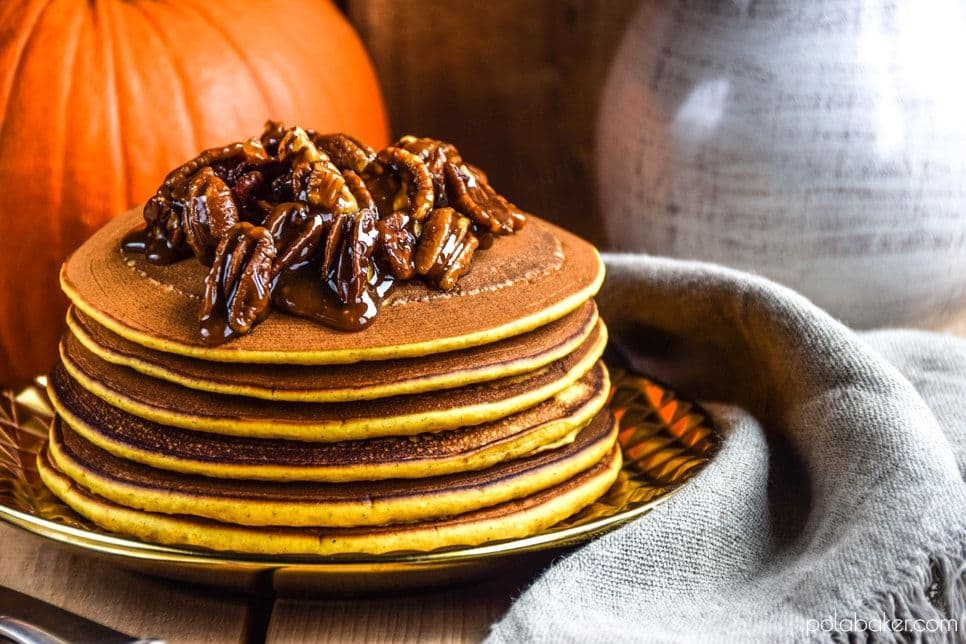 For some people, the best part of any dessert is the process of eating it. For me, it's the actual process of making it, even such a simple dessert/breakfast as pancakes. I like experimenting not only with crepes and different fillings (as I mentioned in this post), but also with pancakes. From organic wholemeal to buttermilk blueberry to chocolate chip banana pancakes, I simply could not ignore pumpkin season and not publish one of my favourites, – pumpkin pancakes with caramelized pecans.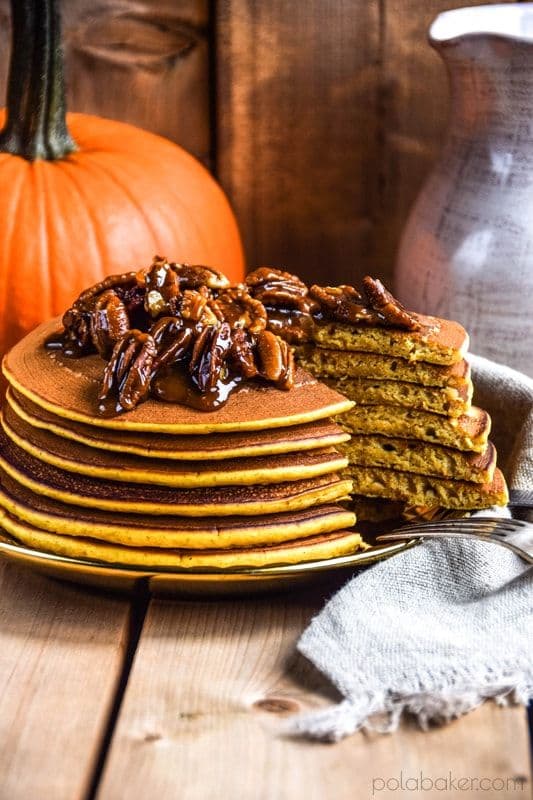 Save this for later