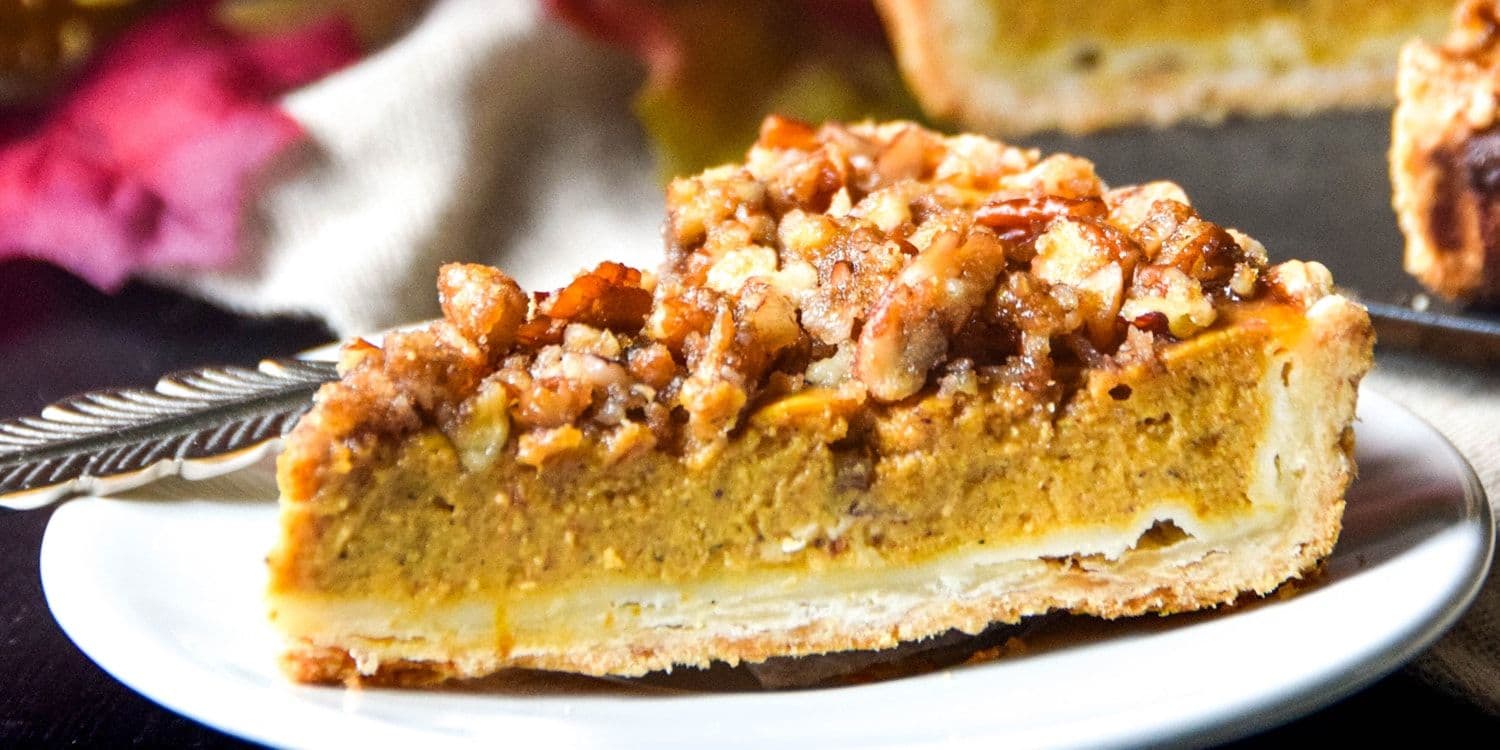 Pumpkin praline pie
6 October 2017



Ingredients
Flaky crust:
180g flour
1 tsp sugar
1/2 tsp salt
115g cold butter
3 tbsp ice cold water
Filling:
3 eggs
100g sugar
1/2 tsp cinnamon
1/4 tsp ground ginger
1/8 tsp ground nutmeg
1/8 tsp ground allspice
1/4 tsp salt
340g pumpkin puree
200ml whole milk
Praline:
75g chopped pecans
50g packed brown sugar
a pinch of salt
15g melted butter
Method
Combine together flours, sugar, and salt. Add cold butter and mix with your fingertips until the mixture has the texture of small peas.
Add water to the flour mixture. Mix with a wooden spoon just until the dough comes together.
Shape the dough into a flat disc, cover it with a plastic wrap and put in a fridge for 30 minutes.
Roll out chilled dough on a slightly floured surface into a big circle (should be about 5cm wider than a pie dish). Transfer the dough carefully into the dish and press it gently to the bottom and the sides. Trim the edges, if necessary. Put the plate back in a fridge until the crust is cold to touch.
Line the crust with a piece of baking paper, fill it with weights (you can use pie weights, ceramic beans or regular dried beans). Fill it all the way up to the edges. Blind bake it for 12 minutes at 220C. Then remove beans and paper, and bake for another 10 minutes at 175C.
Leave prebaked pie crust to cool down. Meanwhile, prepare the filling. Increase the oven temperature to 190C. In a bowl whisk eggs with sugar, salt, and spices. Add pumpkin puree and milk. Mix until smooth. Pour the filling into a pie crust all the way to the top (you may have some left over) and bake for 45-55 minutes until the filling is firm around the edges, nut the center is still slightly wobbly.
For the praline, mix together chopped pecans, sugar, and melted butter. When pie is done, sprinkle praline mixture over the top, and bake for extra 5-7 minutes.
Smooth, perfectly spiced, almost mousse-like filling encased in a flaky buttery crust and topped with crispy and fragrant pecan praline.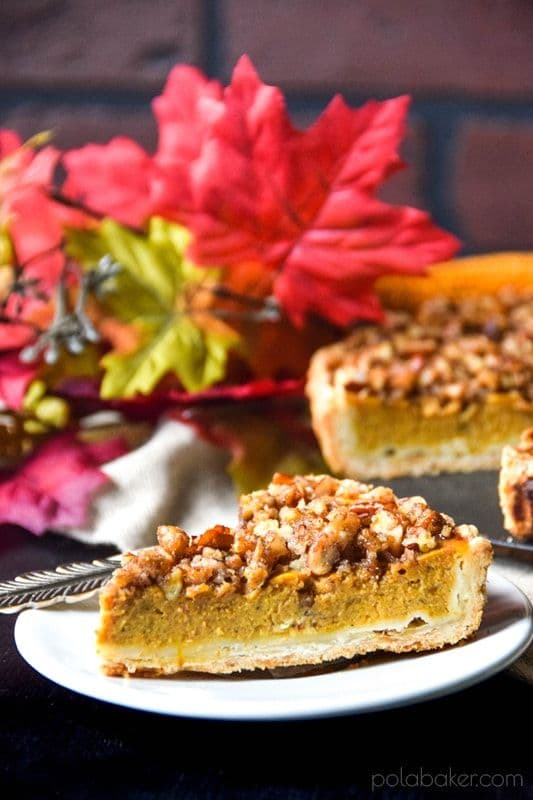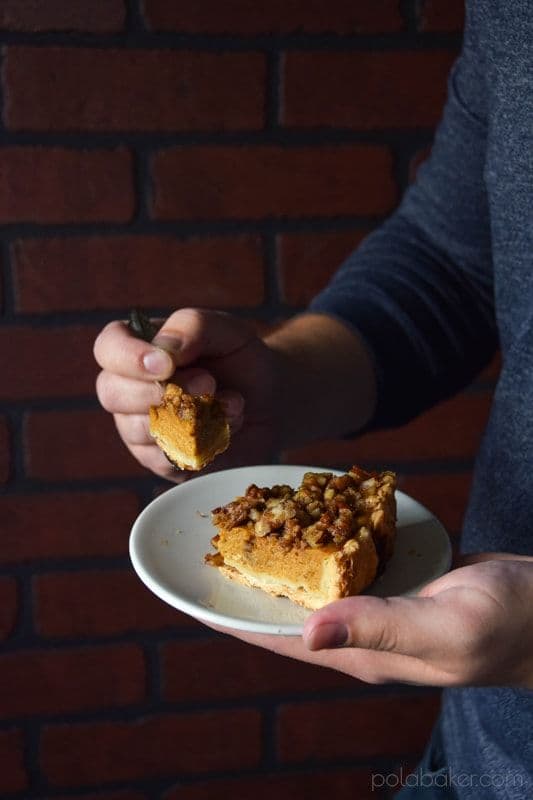 Save this for later