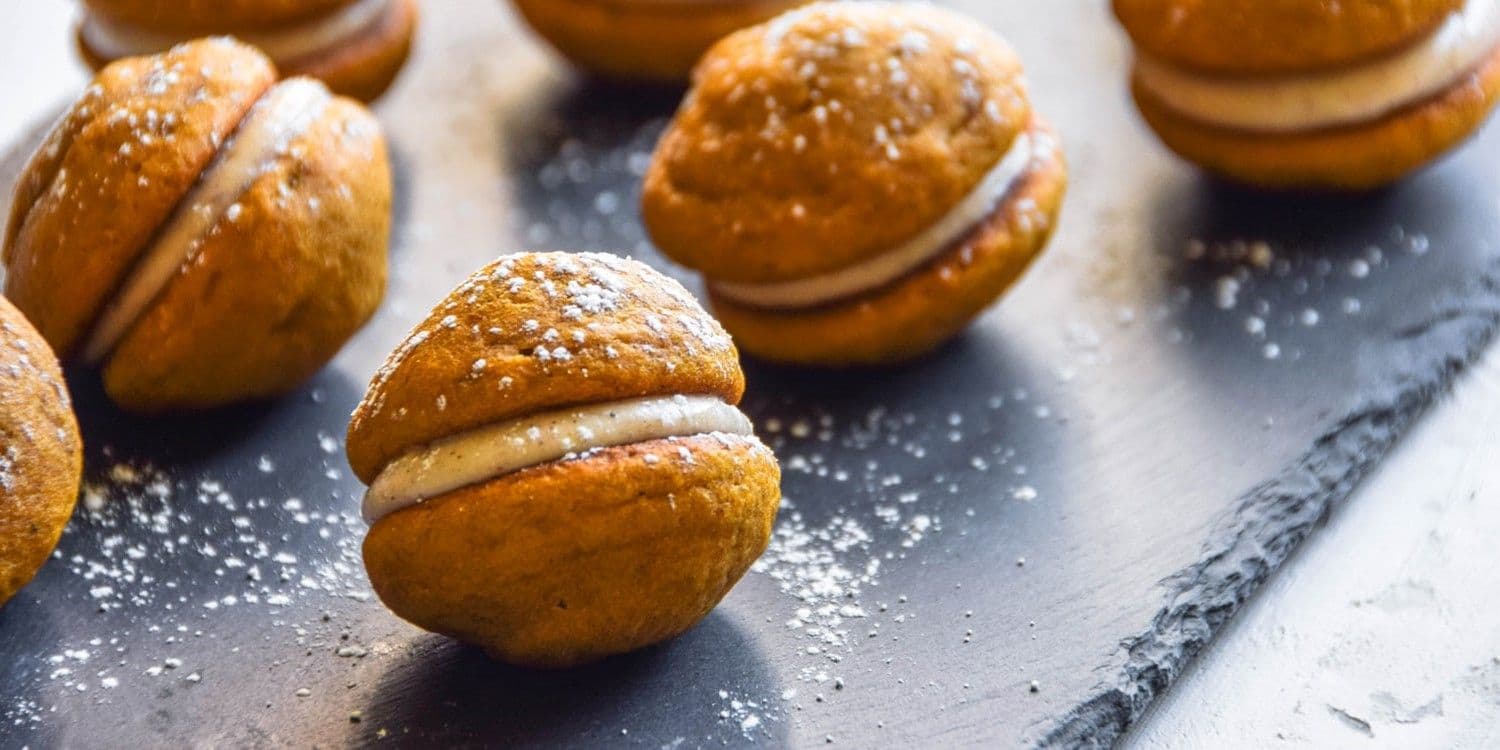 Pumpkin whoopie pies
17 September 2016



Ingredients
Batter:
180g plain flour
1 tsp cinnamon
1/2 tsp baking powder
1/2tsp baking soda
1/2 tsp salt
1/2 tsp ground ginger
1/8 tsp ground cloves
200g dark brown sugar
70ml light olive oil
30g butter, melted
1 egg
300g pumpkin puree
1 tsp vanilla extract
Filling:
70g butter
115g cream cheese
1 tbsp maple syrup
1/4 tsp cinnamon
1/4 tsp ground nutmeg
1/8 tsp salt
1/8 tsp ground cloves
200g powdered sugar
Method
Preheat the oven to 175C. Line a baking tray with parchment.
In a bowl mix all the dry ingredients except sugar.
In another bowl with a mixer combine sugar with oil and butter, then add egg, vanilla extract, and a pumpkin puree. Mix well.
Gradually add flour mixture and mix until everything is well incorporated.
Spoon the mixture onto a baking sheet in the size you wish to have your whoopie pies (the batter will not spread in the oven!)
Bake 12-15 minutes until tops spring back when lightly touched.
Cool on a wire rack.
For the filling melt butter in a saucepan, and heat it until it's golden brown (be careful not to burn it!)
Let it cool for about 15 minutes until it's room temperature.
Whisk cream cheese and butter together in a bowl. Add all the spices and maple syrup and mix well.
Sift powdered sugar and add to the creamy mixture. Mix well.
Spread the filling onto bottoms of the half of baked cookies, then top it with the remaining cookies.
Sprinkle with powdered sugar before serving.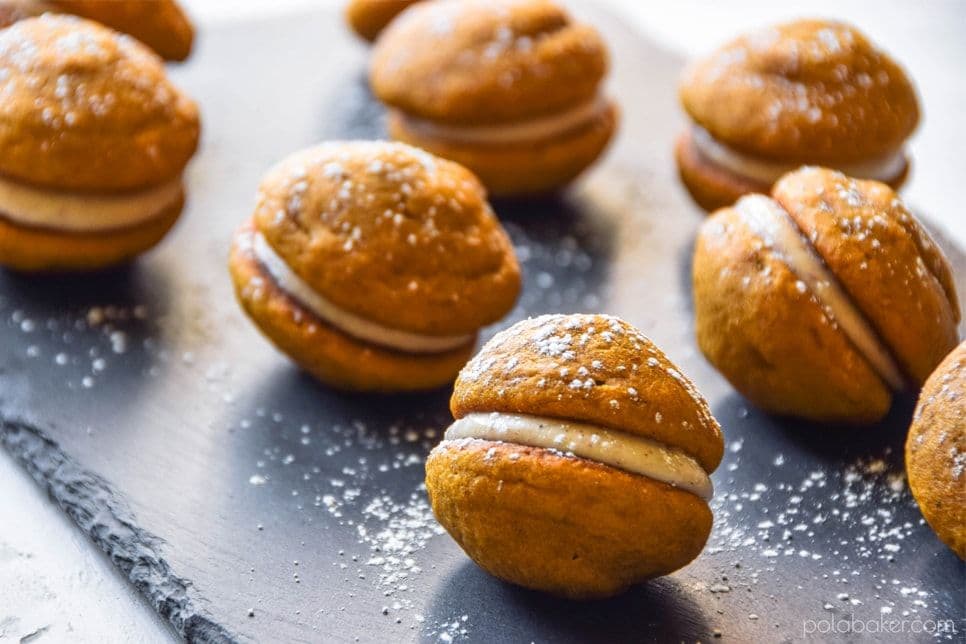 This recipe is adapted from BHG Specials: Fall Baking Magazine 2015.
Save this for later