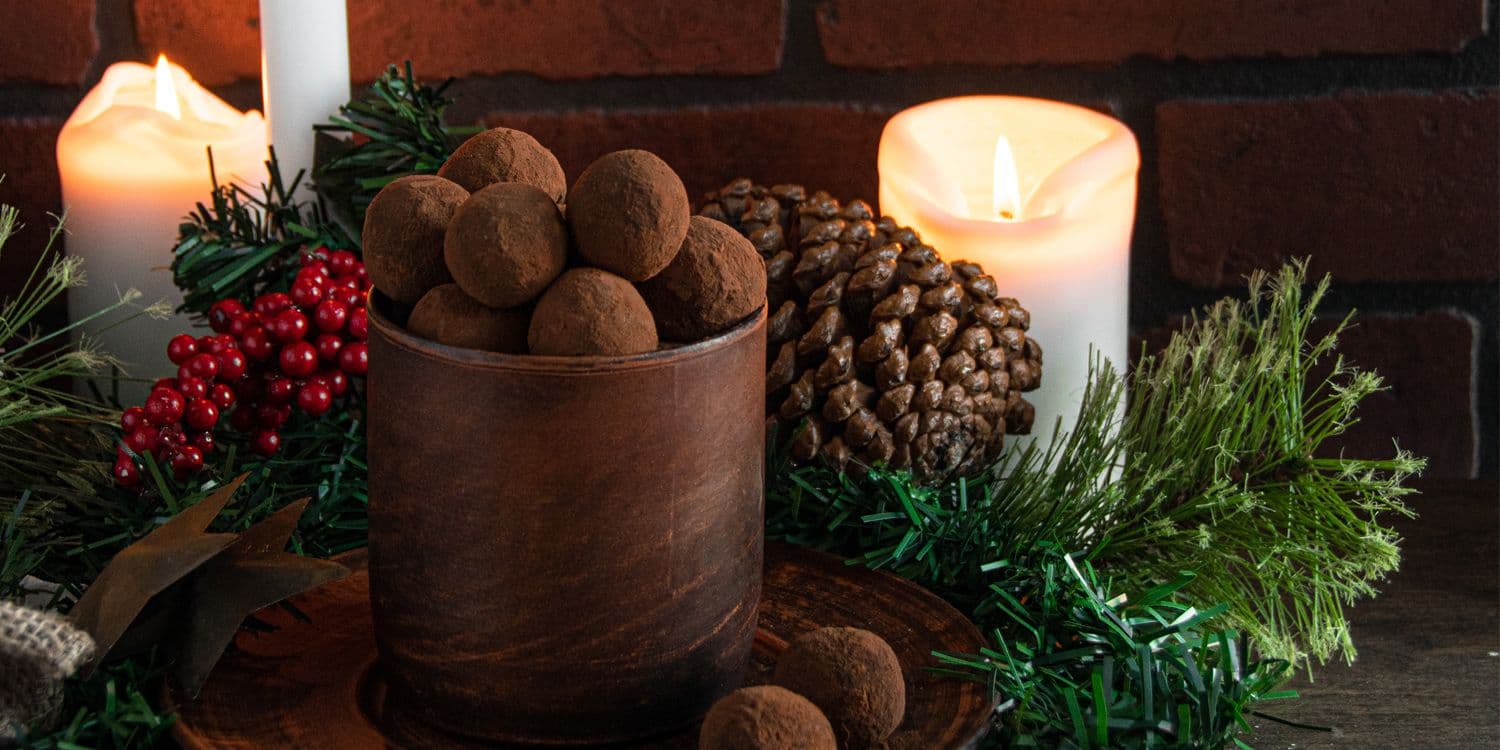 Rum and raisin truffles
16 December 2020



Ingredients
120ml double cream
340g dark chocolate
15g butter
30g raisins, chopped
50ml dark rum
cocoa powder for rolling
Method
Chop raisins and mix them with dark rum. Let it sit for 20 minutes.
In a small saucepan heat cream until steaming. Remove from the heat and add chocolate. Let it melt for 1 minute then mix with a spatula until smooth. If there are still some chocolate solids left, heat gently, stirring constantly, until everything is melted. Add butter, and let it melt. Mix until smooth.
Add raisins together with liquid and mix well. Transfer the truffle mixture to the bowl, cover with cling film and refrigerate for 6h or until set.
Roll walnut-sized balls and roll them in cocoa powder. Store truffles in a fridge.
DAY 16.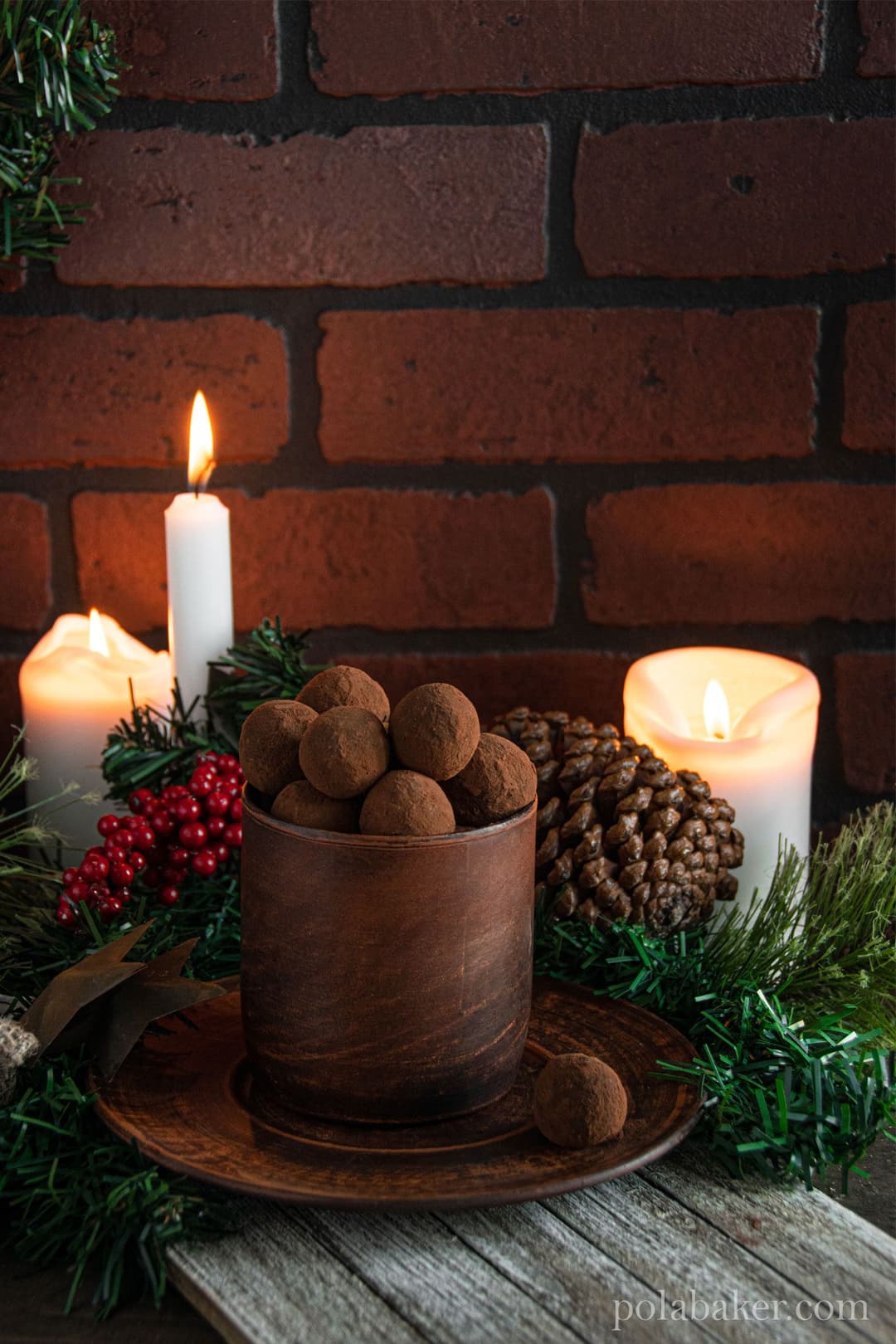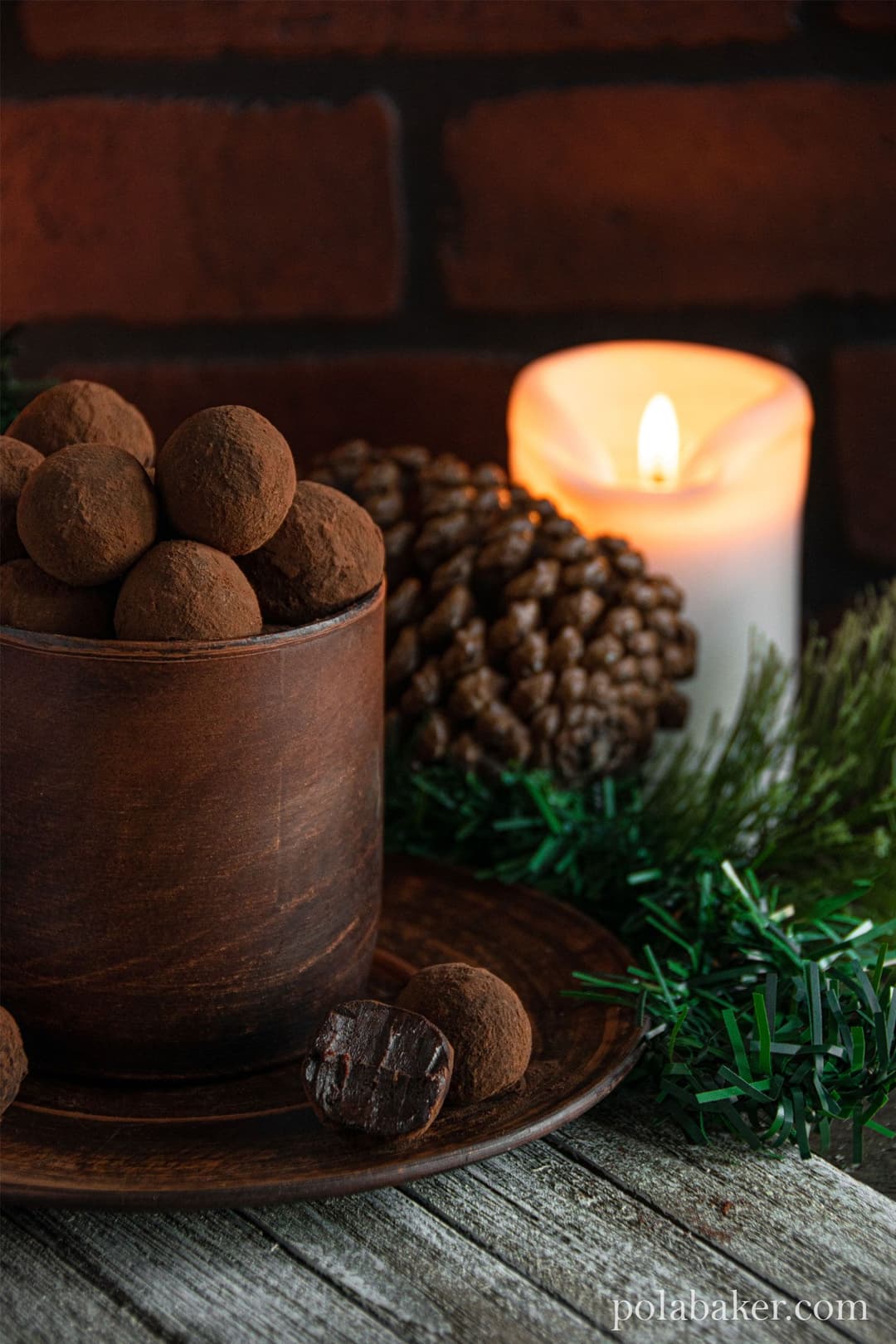 Save this for later