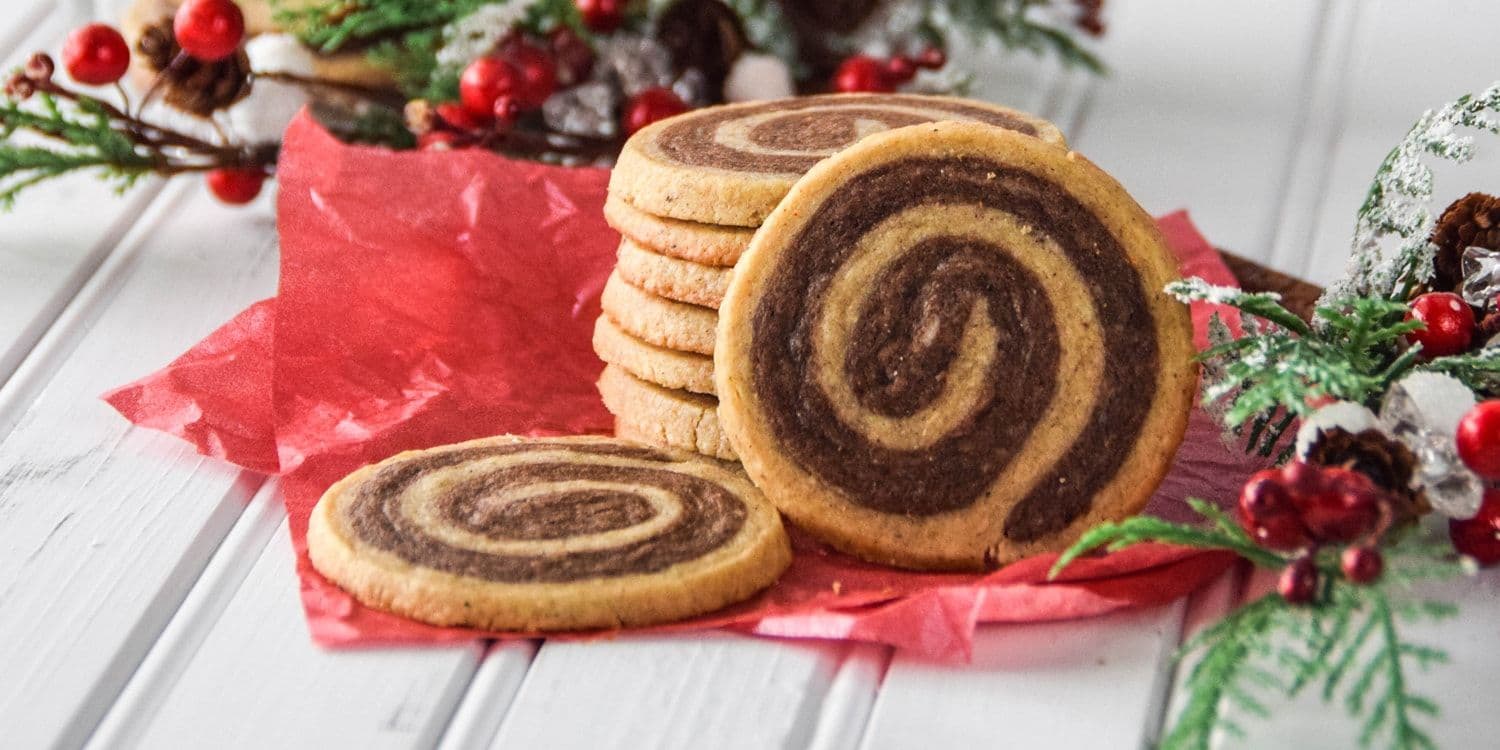 Spiced chocolate pinwheel cookies
16 December 2017



Ingredients
250g flour
100g icing sugar
200g butter, cold
2 egg yolks
1/2 tsp salt
10g cocoa powder
1/2 tsp ground cinnamon
1/4 tsp ground ginger
1/4 tsp ground cloves
1/8 tsp ground nutmeg
Method
In a bowl mix together 125g flour with 100g cold diced butter. Rub with fingers until the sandy texture. Add 50g icing sugar and 1/4 tsp salt. Sift in cocoa powder. Add 1 egg yolk and mix just until the mixture holds together. Form a flat rectangle, wrap it tightly in plastic and put in a fridge.
In another bowl mix together the rest 125g flour with 100g cold diced butter the same way as before. Add the rest 50g icing sugar, 1/4 tsp salt, and all of the spices. Add the egg yolk. Again, mix just until the dough holds together. Form rectangle of the same size as chocolate dough, wrap in plastic and refrigerate both pieces for 20 minutes.
Take the dough out, remove plastic wrap and roll out each piece to 0.5cm thick. Carefully place one piece on top of the other and lightly go over it with a rolling pin.
Roll the dough into a tight log. Wrap it in a plastic wrap and put in a freezer for 10 minutes until firm to touch.
Preheat the oven to 180C. Line a baking tray with parchment.
Cut the log into thin slices (3-5mm thick) with a sharp knife. Place cookies on a tray 2cm apart.
Bake for 5 minutes. Carefully transfer cookies on a wire rack to cool. Repeat with the rest of the dough.
Day 16.
Christmas twist on classic pinwheel cookies!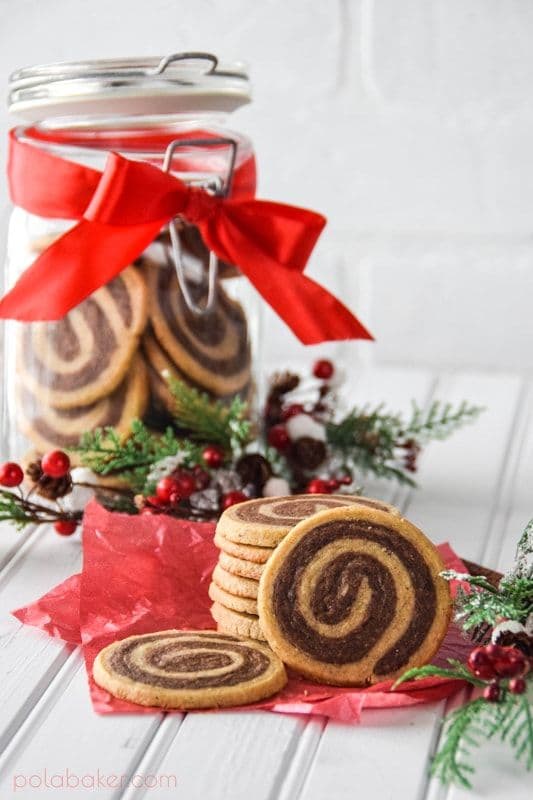 Save this for later