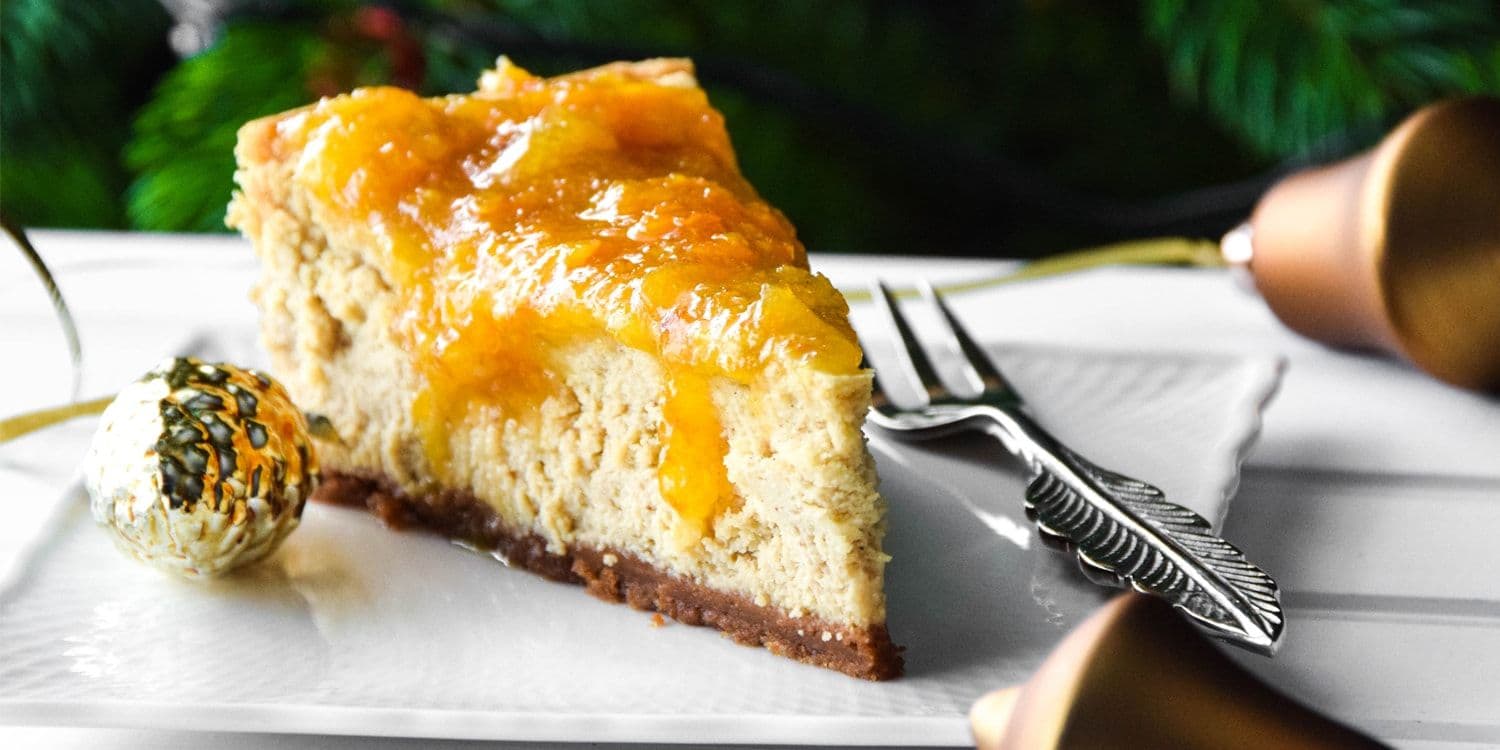 Spiced tangerine cheesecake
20 December 2017



Ingredients
Crust:
150g spiced cookies (gingerbread, speculaas, etc.)
80g butter, melted
Filling:
4 eggs
680g cream cheese
200g brown sugar
200g sour cream
1 tsp ground cinnamon
1/2 tsp ground ginger
Serve with:
Method
Preheat the oven to 160C. Line the bottom of 23cm springform with a parchment.
Crush cookies into fine crumbs. Mix with melted butter. Press the mixture into prepared pan and bake for 10 minutes.
For the filling beat cream cheese until smooth and creamy. Add eggs. Mix well. Add sugar and spices, then add sour cream and mix until everything is incorporated.
Turn the oven to 200C. Pour the filling into the springform and bake for 10 minutes. Reduce the temperature to 90C and bake for 40-50 minutes until the sides are firm, but still wobbly in the middle.
Refrigerate cheesecake for at least 2 hours.
Top with tangerine jam.
Day 20.
To make classic cheesecake more festive, just use spiced cookies (speculaas, gingerbread, etc.) instead of Graham crackers for the crust, add a pinch of Christmas spices into the filling, and top it with homemade tangerine jam!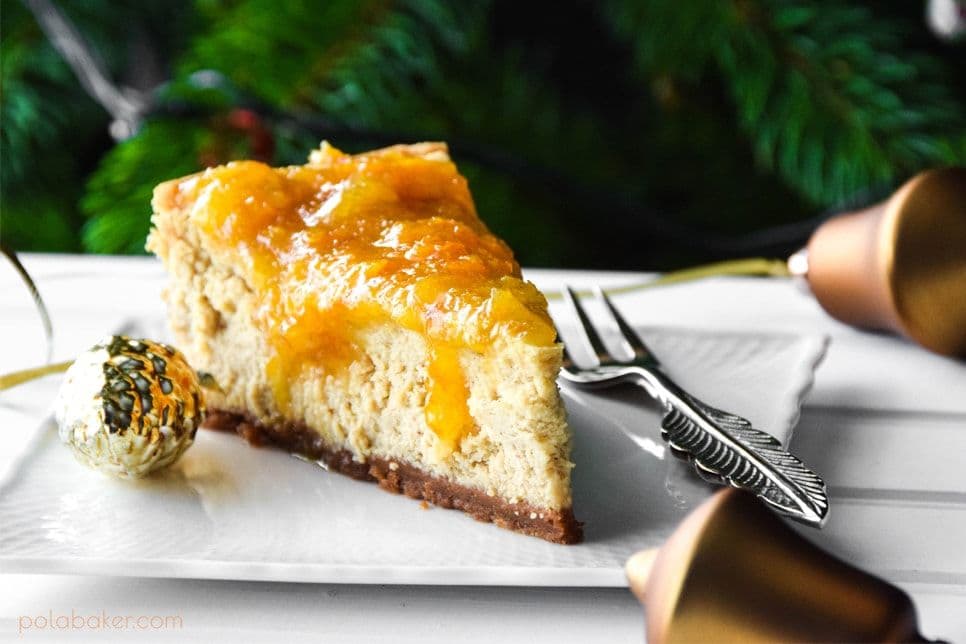 Save this for later