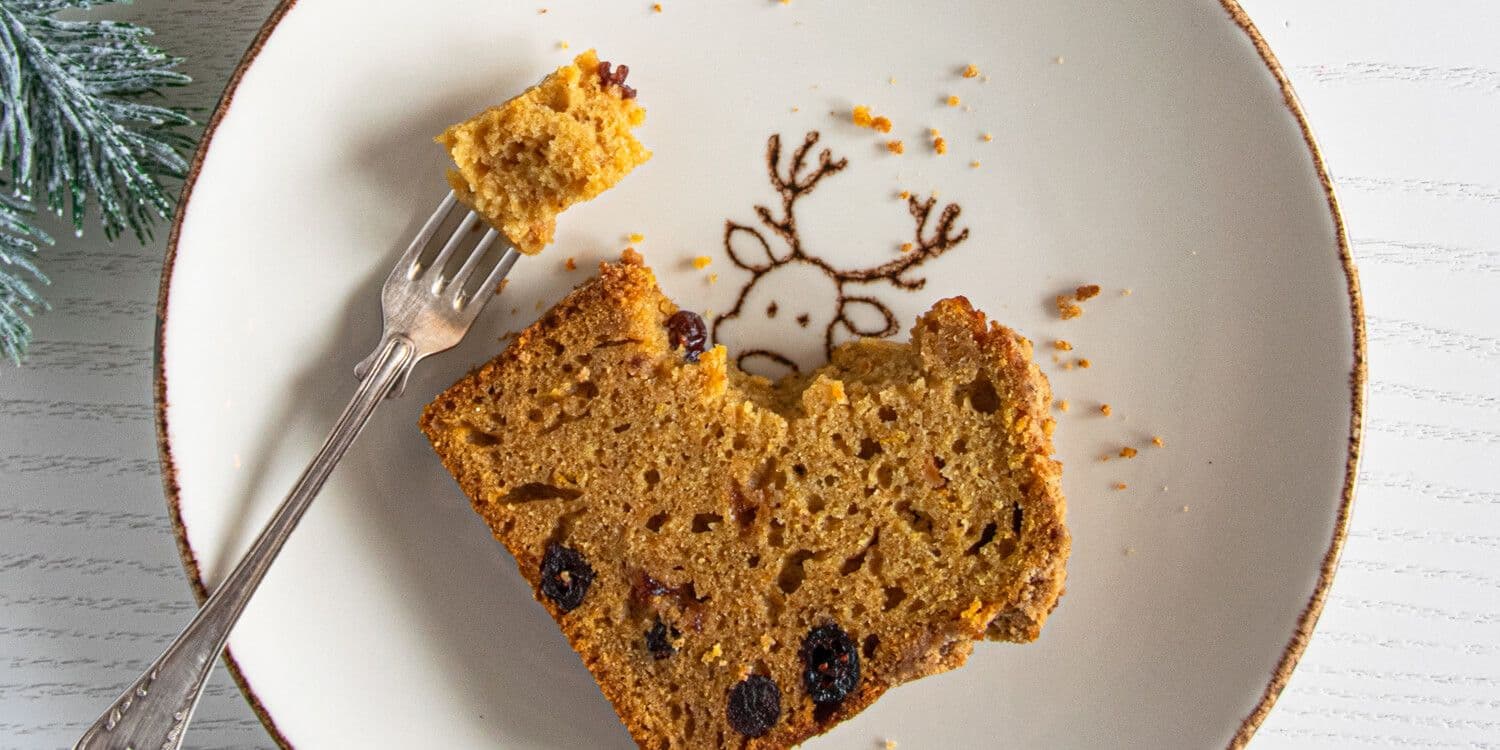 Sweet potato orange bread with cranberries
1 December 2020



Ingredients
For the batter:
300g sweet potatoes, peeled
125ml vegetable oil
3 eggs
1 orange, juice and zest
200g brown sugar
325g flour
1 tsp baking powder
1 tsp baking soda
1/2 tsp ground cinnamon
1/2 tsp ground ginger
100g dried cranberries
For the streusel:
50g whole wheat flour
50g butter, cold
50g brown sugar
1 tsp ground ginger
1/2 tsp ground cloves
Method
Preheat the oven to 180C. Line a loaf pan with parchment.
Cut peeled sweet potatoes into 1cm cubes and simmer them in water until soft for about 10 minutes.
In the meantime, prepare the streusel. In a bowl, mix flour with spices and sugar. Add cold butter, and rub it together until the mixture is crumbly and only small pieces of butter remain. Set aside.
Drain sweet potatoes, put them in a large bowl and mash them. Set aside to cool a bit.
In another bowl sift flour with baking powder, baking soda, and spices.
Zest and juice orange. Measure how much juice you've got and top it up with water until it makes 100ml in total.
Add eggs, oil, sugar, orange juice and zest to the potato mash and whisk until smooth. Add dry ingredients and mix until combined. Fold in dried cranberries.
Pour the batter into a prepared pan and top it with the streusel. Bake for 50-55 mins until golden brown and the wooden pick inserted in the middle comes out clean.
Day 1.
This is happening! My recipe Advent Calendar is back after two years of absence. I have to admit, I missed it A LOT! I worked all November creating, testing and photographing this year's Christmas recipes, and I really hope you'll like it.
So, it's the first day of winter, and my Christmas countdown clock says it's just 23 days until Christmas. How exciting! Have you got your Christmas tree up yet? I heard this year a lot of people decided to decorate their houses much earlier than usual. I, personally, don't mind at all. I always put up my Christmas tree in the middle of November. Yes, I'm one of those people. And I'm not sorry:D
Today we have this soft and moist sweet potato bread with warming spices, zingy orange and cranberries.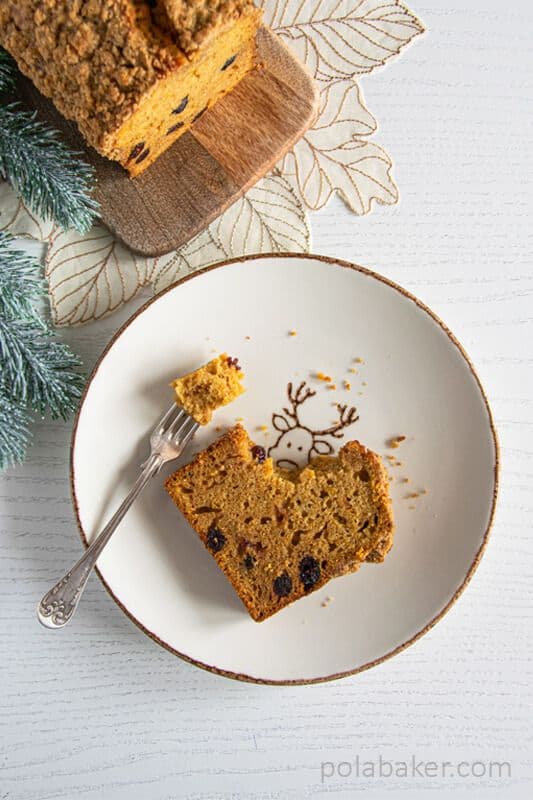 If you try this or any of my other Advent recipes, please tag me on Instagram @xpolax #PBAdventCalendar or let me know here in the comments. I'd love to hear from you 🙂
Save this for later