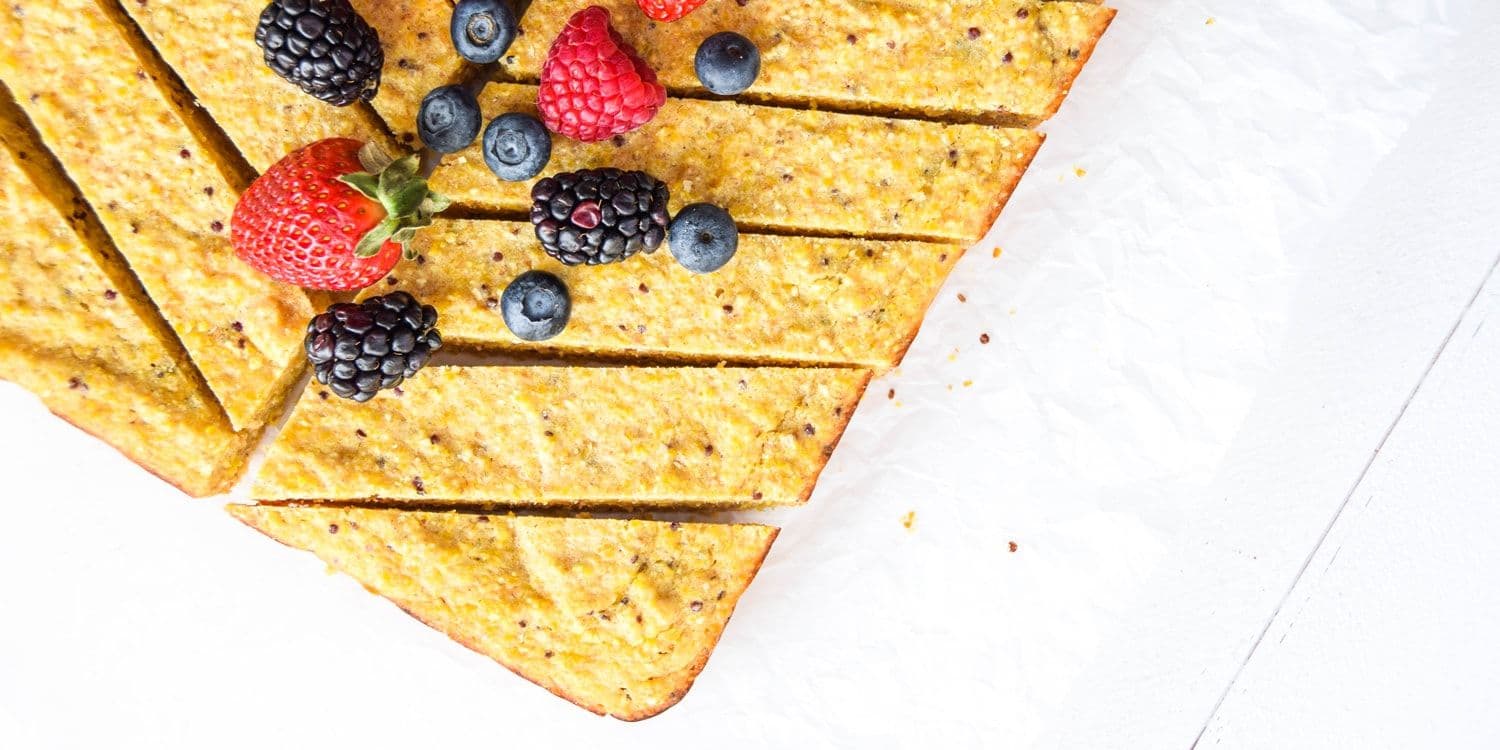 Sweet quinoa cornbread
12 March 2018



Ingredients
2 eggs
60ml olive oil
80ml maple syrup
300g Greek yogurt
1 tsp vanilla extract
240g cornmeal
70g whole wheat flour
1 tsp salt
1 tsp baking powder
200g cooked quinoa
Method
Preheat the oven to 190C. Line a square 23cm baking pan with parchment.
In one bowl mix eggs with olive oil, maple syrup, yogurt, and vanilla extract.
In another bowl mix together cornmeal, whole wheat flour, salt, baking powder, and cooked quinoa.
Gradually add dry ingredient to the egg mixture and mix until combined.
Transfer the batter to prepared pan.
Bake for 25-30 minutes.
For all the cornbread lovers out there! Here's the recipe for sweet maple quinoa cornbread.
Ideal for snacks, school/work lunches, or as a sweet and healthy addition to your cup of tea. 🙂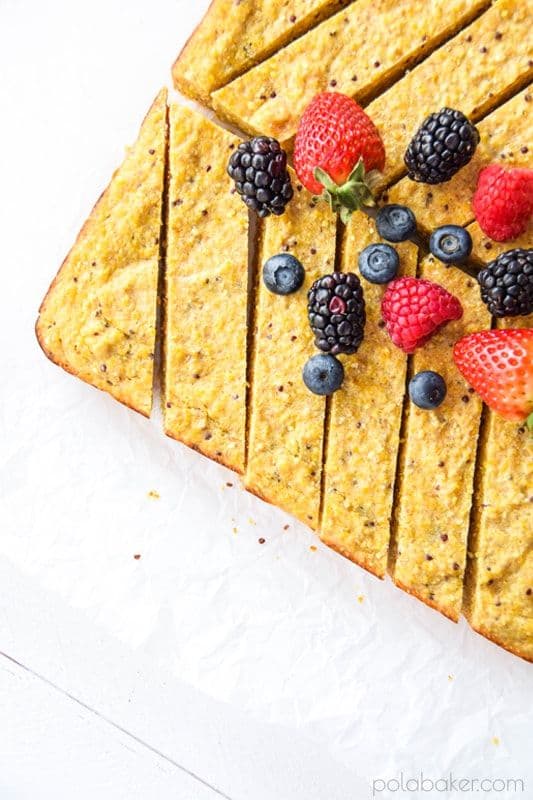 Save this for later