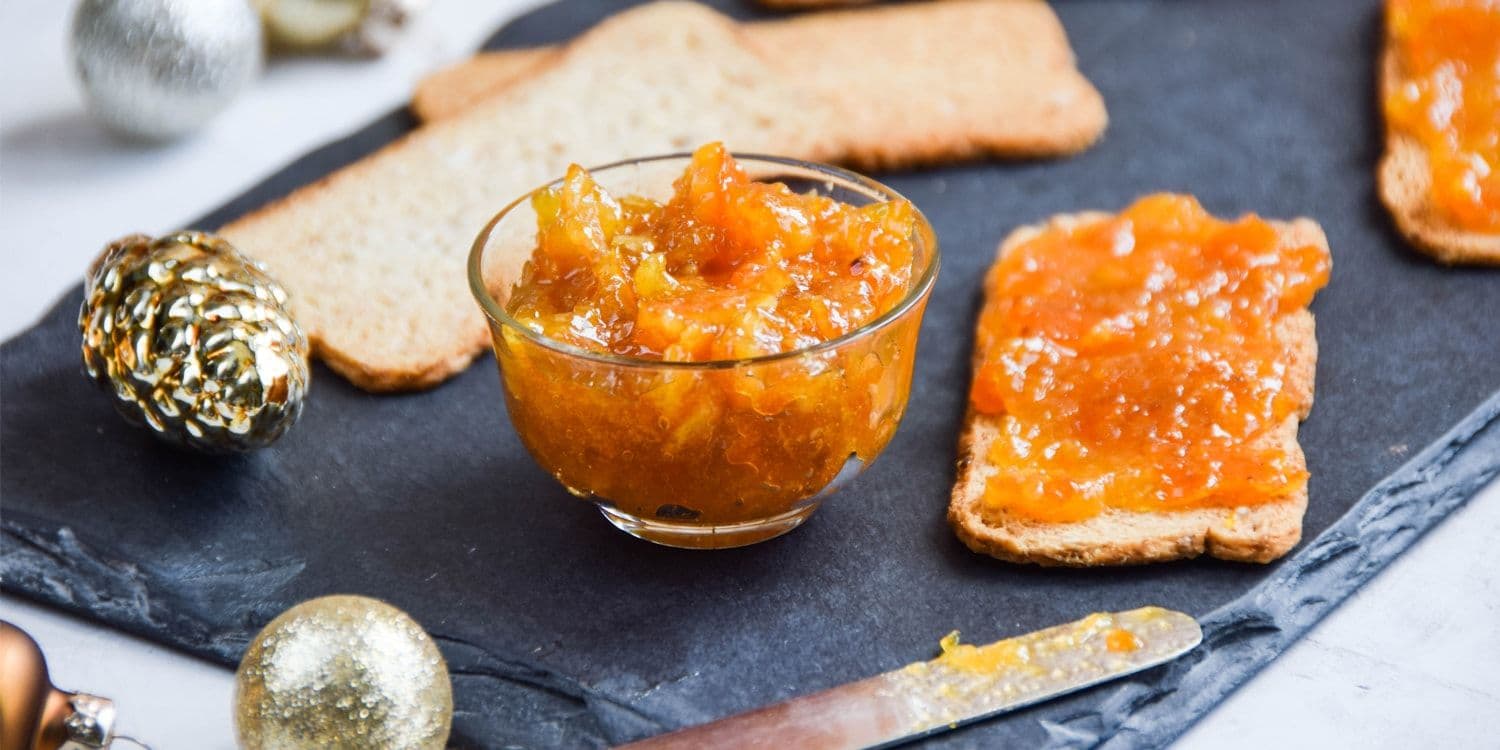 Tangerine jam
7 December 2016



Ingredients
4 tangerines
1 lemon, juiced
180g sugar
1 star anise
Method
Wash tangerines and place them in a saucepan. Add water and lemon juice. Water should cover the tops of tangerines.
Boil for 20-30 minutes until fruits are soft.
Remove tangerines from water and let them cool. Cut in pieces and put in a blender.
Blend, but leave it a bit chunky. Then put it back in a clean saucepan, add sugar, star anise, and bring to the boil. Remove all the seeds that emerge on top, reduce the heat and cook for 30 minutes.
Pour in a clean sterilized jar.
Tangerine – the taste of Christmas!
You can enjoy these fruits as they are, or you can cook different delicious things with them.
We've already tried tangerine muffins, we will try tangerine and apple drink a bit later, but for now, let's try tangerine jam. 🙂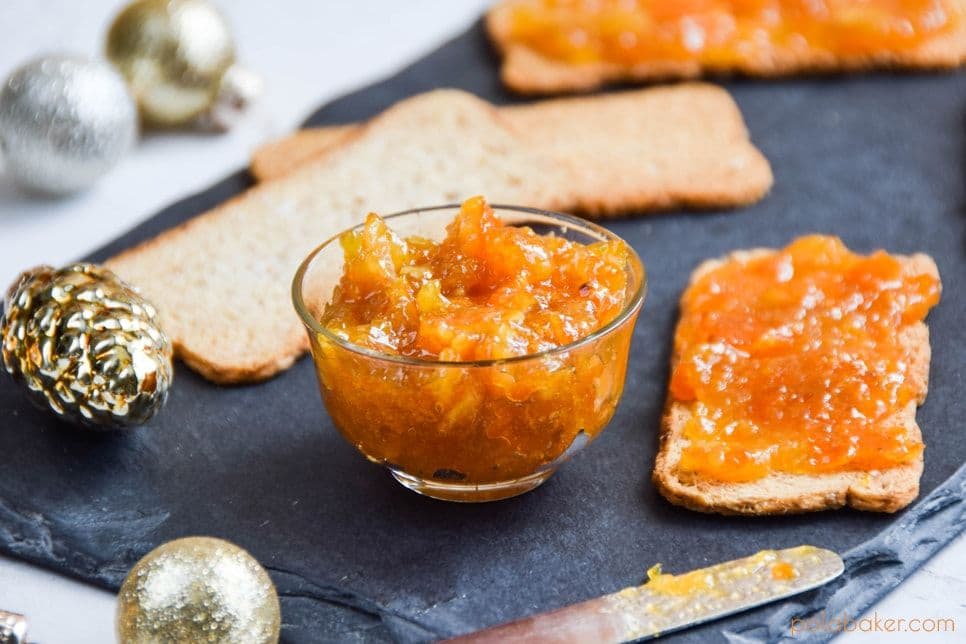 You can eat it with a cheese plate, with cookies and bread, add it to yoghurts and porridges, or eat it with a spoon straight from the jar with a cup of tea.
Save this for later