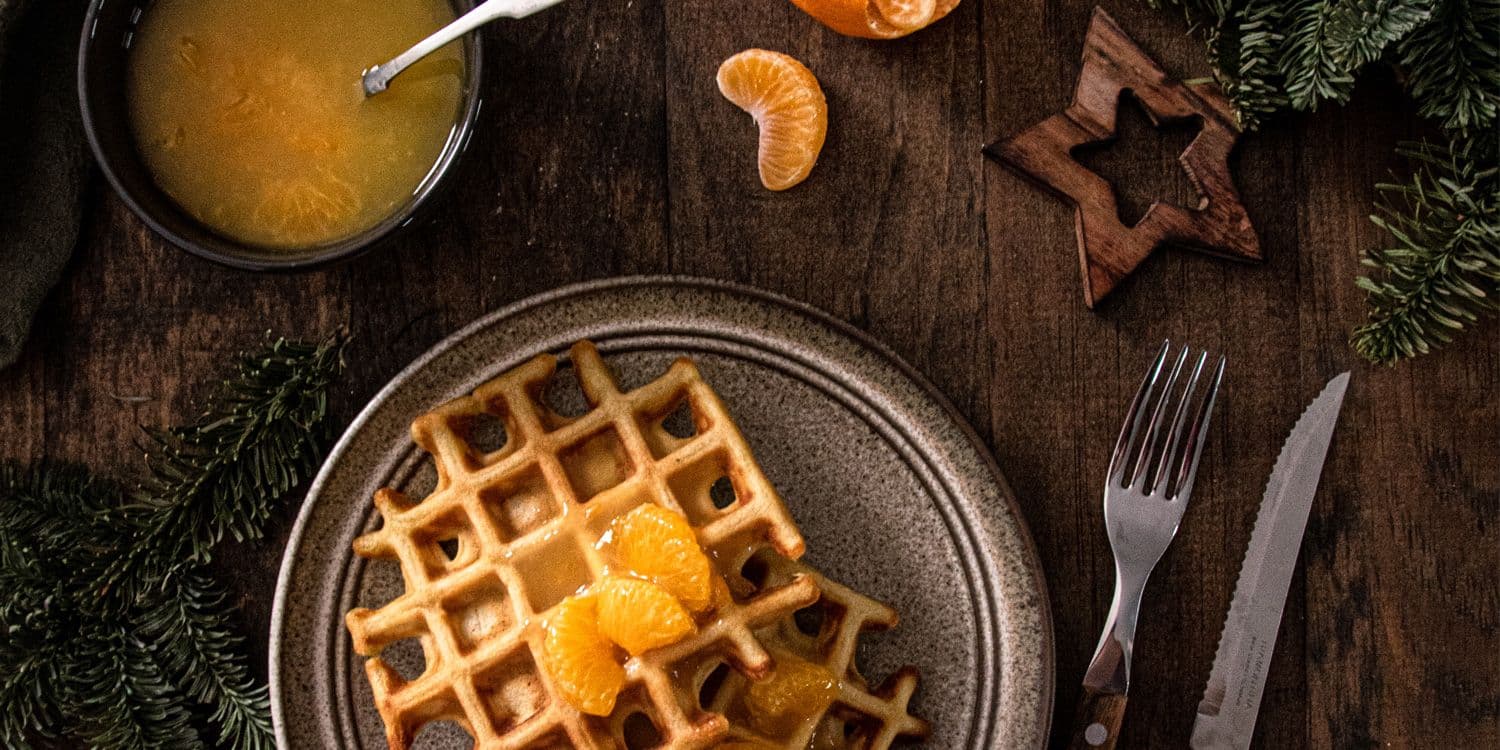 Tangerine ricotta waffles
20 December 2020



Ingredients
Waffles:
2 eggs
125g ricotta
40ml tangerine juice
zest of 2 tangerines
40g sugar
180ml milk
75g butter, melted
180g flour
2 tsp baking powder
1/2 tsp baking soda
a pinch of salt
Tangerine sauce:
120ml tangerine juice (about 5 tangerines)
60ml water
2 tsp sugar
1 tbsp water
1 tbsp cornstarch
segments of 3 tangerines
Method
In a bowl whisk eggs with ricotta, tangerine zest and juice, and sugar. Add milk and melted butter. Add flour with baking powder, baking soda, and salt and whisk until smooth.
Heat waffle iron and spoon about 2-3 tablespoons per waffle.
For the sauce, mix tangerine juice with 60ml of water and sugar. Bring to boil. In a small bowl mix cornstarch with 1 tablespoon of water. Add to boiling juice. Mix well and simmer for 1 minute, constantly mixing with a spatula. Set aside.
Peel tangerines and remove skin and white bits from each segment. Add segments to the sauce.
Serve warm waffles with warm tangerine sauce.
DAY 20.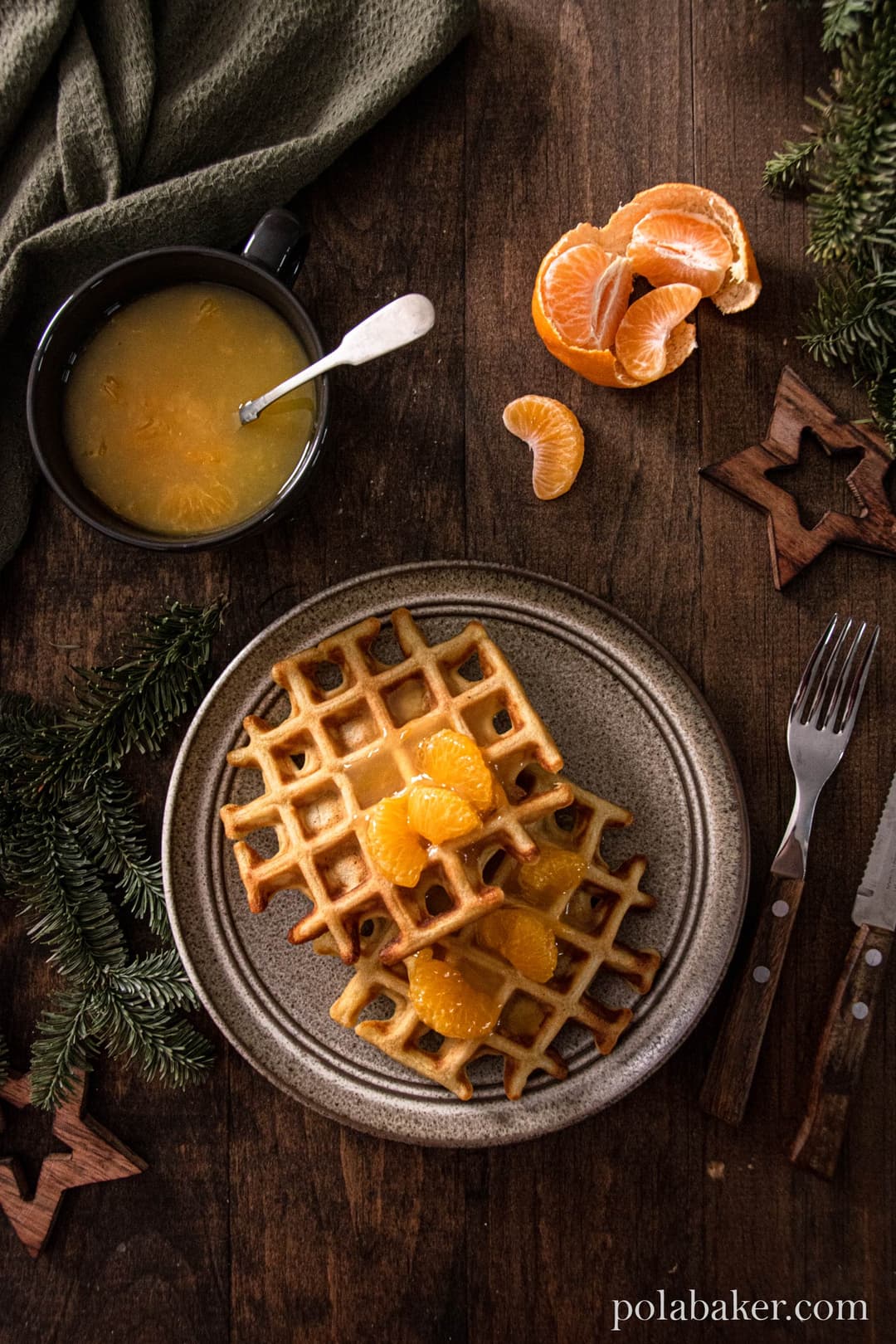 Save this for later